Medvedev, Zverev, and Thiem in semifinals bodes well for tennis
The 2020 US Open men's semifinal lacks a BIG three presence this year. And, that may be a good thing. The next generation of players have finally made their move. Medvedev, Zverev, and Thiem also represent tennis' hope beyond the BIG three.
Shapovalov lost a golden chance
Denis Shapovalov displayed immaturity and a complete lack of sensibility in tackling Pablo Carreno Busta in the quarterfinal. He lost a match he could, and should, have won. He seemed ill prepared to handle the significance of the situation and crumbled under the circumstances. Shapovalov's tennis is explosive but inconsistent and purposeless. His shot making is scintillating but lacks purpose, and the point construction is sub par at best. He is more like a teenage Federer, yet to find his tennis and the purpose behind each shot.
Also read – Decoding the BIG Three & Murray
We still believe he is the most talented 21-year old by far. But he must mature quickly or risk a fate similar to Dimitrov's and Gasquet's – the most talented to never win a slam.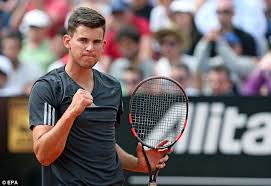 Medvedev vs Thiem
We expect a five set battle between these baseline ball bashers. Thiem enjoys a 2-1 advantage in their rivalry, but the last one between them was won by Daniil. While Dominic overcame quality opponents like Cilic, Aliassime, and de Minaur, Medvedev, however, is yet to drop a set in the tournament.
This one is tough to call, because Thiem is peaking at the right time, and just might eke a win in this one. But, Medvedev loves the US Open surface and looks unstoppable at the moment. This one is a toss up.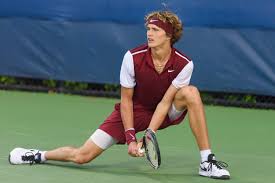 Zverev vs Busta
The last, and only, encounter between Pablo Carreno Busta and Alexander Zverev went in the German's favor in straight. That, however, was in 2018. Lady luck appears to be in Busta's corner this US Open. He had no business advancing beyond the fourth round against Djokovic, but stands tall in the semis now. How far will he push the luck? We believe it ends here for him and predict Zverev to extend the head-to-head advantage over Pablo Carreno Busta to 2-0 in four hard fought sets.
Medvedev Zverev and Thiem in semifinals bodes well for tennis
Medvedev, Zverev, and Thiem in semifinals bodes well for tennis. A win by either, we hope, will help drive the geezers out and usher in the next generation of slam winners.