2020 US Open women's quarterfinals promise upsets and excitement
The men's quarterfinals are sans a Big Three or a slam winner this year. The 2020 US Open women's quarterfinals, however, features three past slam winners, including the queen herself. So much for the WTA lacking consistency!

Brady vs Putintseva
Putintseva enjoys a 2-0 record against Brady. Both wins, however, came in 2018, when Jennifer was still finding herself as a player. Jennifer version 2020 is different from 2018. She commits less unforced and therefore more confident. Her serve and forehand are serious weapons and she also won her maiden WTA singles title in Lexington last month. In fact, 2020 has been nothing but confidence inspiring for Jennifer. She defeated Sharapova, Barty, Muguruza, Svitolina, and brought down Bellis, Garcia, as well as Kerber prior to the quarters here. She can bring down Putintseva by keeping the unforced count low and serving well.
Also read – Brady and Halep win titles
The 5′ 10″ Brady, we believe, has as good a chance as any to win the US Open this year.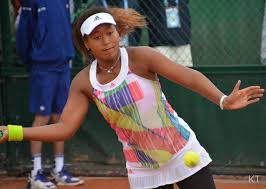 Osaka vs Rogers
Selby Rogers troubles Osaka like none other. She enjoys a 3-0 record against Naomi, and has not lost a set in their encounters. They last played in 2017, but Osaka reached the number one ranking since then. Naomi, however, appears a little tight in the movement so far, and that could make the match quite competitive. We still give Naomi a slight edge in three.

Serena Williams vs Tsvetana Pironkova
Tsvetana has risen like the proverbial phoenix from the ashes after injury and childbirth.
The Queen leads Tsvetana 4-0, but they last met in 2015. The battle of the moms promises nothing but excitement. Pironkova's length and variety on the ground shots could bother Serena on this surface. Serena, however, is determined to equal Margaret Court's record of 24 slams. She is also aware that time is not on her side. She may, however, not stand a chance against Tsvetana without the serve. The outcome of this match depends on how well Serena serves that day.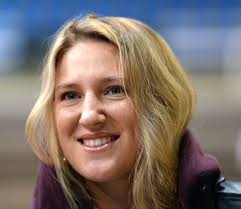 Azarenka vs Mertens
Azarenka's fairy tale run at the Western & Southern Open earned her the first title since 2016 and giving birth to her son, Leo. She is back to the winning ways and may even contend for the title here. This would be the first singles meeting between Mertens and Azarenka, and we give Azarenka a slight edge in three.
2020 US Open women's quarterfinals dissected
We fear major upsets at the 2020 US Open women's quarterfinals. Pironkova could defeat Serena, and Rogers too could add to the head-to-head advantage she enjoys over Osaka. Brady is yet to drop a set here, but Putintseva is a scrapper and fights till the very end. It'd be great to have a Pironkova vs Brady final, but Serena, Azarenka, and Osaka may not agree with that outcome.