Rafael Nadal decimated Djokovic for the 2020 French Open crown
Rafael Nadal decimated Djokovic for the 2020 French Open crown. Novak owned tennis in 2020. Only Novak could beat Novak, and none could withstand his relentless counter punching and retrieving. His backhand was flawless and forehand carried the force of Thor's hammer itself. But the French Open final changed all that. Djokovic rose very high in 2020, and fell equally hard against the bull at the 2020 French Open final.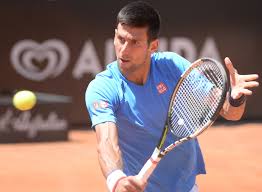 Rafael Nadal decimated Djokovic
The outcome of the match was nothing short of Djokovic's decimation by Rafael Nadal. Not only did Rafa bagel Novak but also beat him in straight.
The match was an interminable baseline shootout dotted with a few angles but limited serve and volley or chip and charge sojourns to the net. Nadal bested Djokovic in defense as well as offense. He won 106 of 183 points, and committed only 14 unforced as compared to 52 by Novak. DJokovic, however, outscored in the winner count with 38 winners to Rafa's 31.
Also read – Is Rafa getting better with age?
Nadal's serve consistency won him the first two sets quite easily, and the third flirted on the edge of exciting, only to disappoint in the end.
Nadal is the king of clay
The only conclusive outcome of the match was reaffirmation of Nadal's dominance on the clay. The match lacked the spectacular, and we believe it's time for a change.
This 2020 Roland Garros final was a dud because Rafael Nadal decimated Djokovic and gave him nothing to even attempt a comeback. It was somewhat boring because neither played super aggressive or even attempted to impose his game on the other. Djokovic tried to play aggressive in the third but failed miserably because he was not comfortable with pressing as much.
The match between Tsitsipas and Djokovic was far more entertaining with Stephanos variety and all court display. It is time for Tsitsipas versus Shapovalov or Sinner versus Medvedv finals. Will they please step up to the task.