Dominic Thiem vs Alexander Zverev in the 2020 US Open final
Dominic Thiem vs Alexander Zverev promises fireworks at the 2020 US Open final. At least for those who enjoy mindless and incessant ball bashing from the baseline. Will Shapovalov and Tsitsipas ever mature and make good on their God given talent?
Dominic Thiem vs Alexander Zverev
While Thiem dusted Medvedev in straight, Zverev labored through 5 tough sets in the semis against Carreno Busta. Thiem also enjoyed an easier quarterfinal against Alex De Minaur. Alexander, however, battled Coric in four hard contested sets. Thiem, therefore, remains fresher of the two. Zverev, however, is battle hardened and ready for the Thiem challenge.
Dominic enjoys a 7-2 record against Sascha and won the last three between them. But Alexander Zverev can beat him. The outcome will go in favor of the one able to dominate and impose his game from the baseline. Decided by their court positioning during the course of the match. In the end, the player standing closer to the baseline will be able to dictate better. If both, however, decide to stay back and exchange mind numbing ground shots from 10 feet behind the baseline, then the contest will be won by Thiem.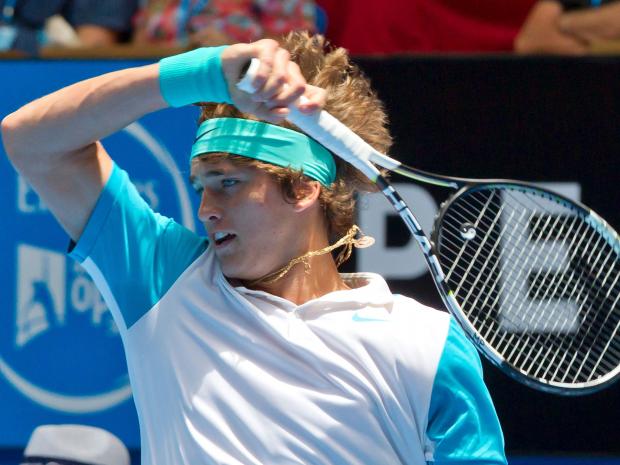 Both enjoy trading blows from the baseline
Interestingly, neither is as bad as Djokovic at the net. But both enjoy trading blows from the baseline. Zverev's first serve is a little more dangerous, but Dominic's second delivery is more dependable. Dominic should also fare better if it goes into 5.
Zverev, we feel, will need to win this match while being careful about not losing it. Thiem will need to avoid a mental meltdown and continue to be Thiem. Neither can produce amazing tennis like Tsitsipas or Shapovalov but both are steady baseline bashers and will not disappoint their fans, who expect just that.
Thiem stands a 51-49 chance to win his first slam. We wish the final was between Shapovalov and Tsitsipas, but at this point we will take anyone below 32 years. This, hopefully, will give the next generation the much needed confidence to dethrone the Big Three.