Medvedev and Djokovic clash at the ATP Finals
Medvedev and Djokovic clash at the ATP Finals in London on Wednesday. Daniil routed Zverev 6-3, 6-4 and Novak schooled the debutant Diego Schwartzman 6-3, 6-2 in the first RR encounters on Monday.
Djokovic versus Schwartzman
Diego did not play his best tennis against Novak who improved to 6-0 in their head-to-head rivalry. They played in an empty O2 stadium. Novak, however, continued with the post match greeting routine. Playing to the empty galleries and thanking the absent crowd.
"Why I celebrated? Because that's my celebration and that's also my gratitude to the court and to this opportunity to be able to compete," Djokovic said. "Even though there was no crowd in the stands, I know that there was a lot of people watching it on TV, so that was me sharing that emotion with them."
"It felt like a practice session in a way," Novak added. "This has been one of the most exciting arenas to play for a tennis player. The atmosphere was always electric and the crowd was always loud and really into matches."
Medvedev versus Zverev
The match between Daniil and Sacsha was quite intense. Medvedev, however, was still able to pull off an underarm serve while leading 4-3 at 30-30 in the second. Daniil won the point when Zverev's volley flew long.
"My wide serve was not working as well as I would like and he was returning good," Medvedev said. "I see that he was five meters behind the baseline and I have the ball close to my racket, so I thought, `Go for it.'
"It actually worked. It's also smart."
"This was one of the most (intense matches) I had in my career," Medvedev said.
Zverev won the event in 2018 but Medvedev recently outdueled him in the Paris Masters final. Zverev still leads 5-3 in the rivalry but the last two have gone to Medvedev.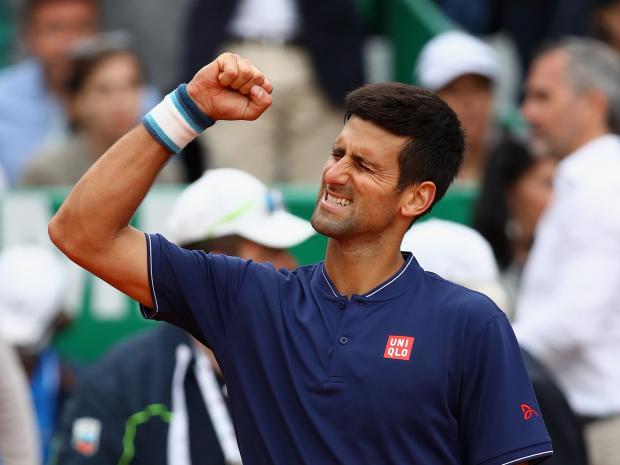 Medvedev and Djokovic clash
Novak and Daniil last met at the 2020 ATP Cup in January, and Novak claimed that contest. Medvedev had taken Novak out in consecutive Masters events in 2019. If Medvedev is on a roll he possess all the goods to beat Djokovic comprehensively. Novak's grind gear, however, can outlast every rally and Danill, we believe, may give in by the third.
Conclusion: This is not easy to call. Novak has too much experience and champion's mojo to loose the event he desperately seeks for equaling Roger's record. Daniil, however, has more weapons and his best tennis can render even an in form Djokovic helpless. If Medvedev has one of his best days then we expect him to win in straight. Anything less, however, will ensure Novak's win. And, Djokovic won't even need to be at his best if Medvedev does not bring his A+ game to the match.
What really needs to happen at the O2 in London
Medvedev must take out Nadal and Djokovic every time he meets either of them at this event for an effective change of guard to occur before the end of next year. Thiem, likewise, must prevail in all contests against either Novak or Rafa to increases the chances of the much needed change of guard in 2021.