A tough draw for Djokovic and Thiem in Vienna
A tough draw for Djokovic and Thiem at the Erste Bank Open in Vienna bodes well for Tsitsipas and Medvedev. The draw in the ATP 500 tournament appears more like a Masters event. And, five of the illustrious top ten are vying for a measly 500 ranking points at the event.
Novak's road to the final
Djokovic squeezed a tough 7-6(6), 6-3 win against the fellow Serb and hitting partner Filip Krajinovic. The next may be equally tough against his carbon copy Borna Coric. Novak is 3-0 against Coric but none of them have been easy sailings. The Serb, however, should advance to the quarters to face either Hurkacz or the lucky looser Lorenzo Sonego. The quarter-final, therefore, should be easier than the pre quarter for the top seed.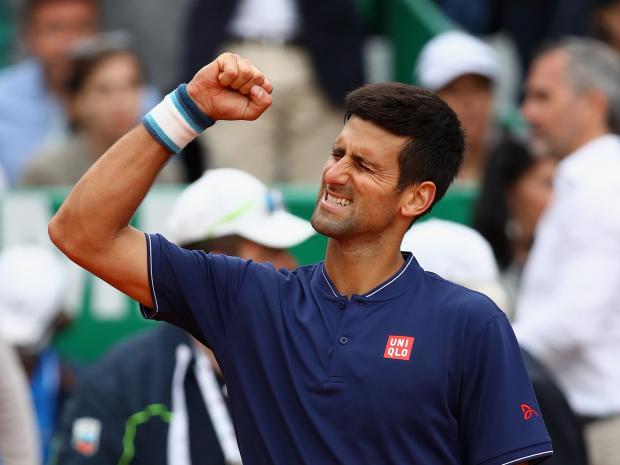 Djokovic's semifinal against Tsitsipas, if it ever comes to pass, should be a barn burner. Tsitsipas, we believe, has the goods to make number one in the future. Equipped with speed, power, and an all court and aggressive game, Tsitsipas needs a little work on tactics, play-patterns, and serve action. Stefanos is a healthy 2-4 against Novak. It'd be interesting to see his performance against the best counter-puncher and retriever ever.
Thiem's road to the final
After a 6-4, 7-5 win against Vitaliy Sachko in the first, Dominic has his work cut against Christian Garin next. Garin outdueled Wawrinka 6-4, 6-7 (9), 6-3 in the first and cannot be taken lightly. In the quarters, both Jannik Sinner and Andrey Rublev could prove equally dangerous for Dominic. Thiem is yet to face Sinner and 2-1 against Rublev. Thiem lacks the rock solid consistency of Djokovic and a possible battle against Medvedev in semifinal may not leave enough, in the tank, for the final against Novak or Tsitsipas.
Also read – Thiem vs Zverev at the US Open
It is a tough draw for Djokovic and Thiem but the path to the winner's crown appears a little easier for Novak.