Roger Federer believes managing pain and expectations is more challenging than handling change in surfaces.
Roger Federer, with his surfeit talent, can deal with the change in surface and is as comfortable on the clay as on hard or grass. The 37 years old Maestro, however, feels that with the advancing age, the biggest challenge is managing and recovering from pain and injuries.
Federer feels managing pain and expectations is more challenging.
"I think probably the biggest difference, I feel, is just sometimes recovery from an injury or from a certain pain you feel takes longer," Roger said.
"You know, like when you have – maybe – a blocked back as a teenager. 'It's really going to hurt you for the rest of the day and maybe the next day, and after [that] it's kind of gone. 'Whereas, maybe if you have that at my age it might linger and stay around for a week, maybe a month. Depends, you know, what your issue is," he added.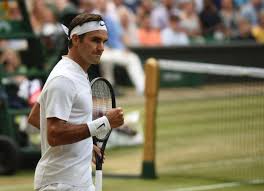 Changing surfaces is not an issue for Federer.
"I feel like it's mostly there. Otherwise, whatever the surface is for me, thankfully I don't have an issue with grass, clay, or hard, it seems like anyway. 'I pulled up on the clay totally fine after Madrid. 'Of course, I had some muscle pain in different places that maybe I wouldn't have had on the grass or the hard courts. 'That's normal and I will feel those muscle pains as well when I go on the grass, maybe lower back or hips and all that stuff. Maybe you feel more pressure on it. 'But overall, I think it's all in how are you able to train."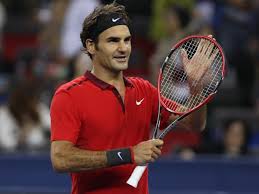 Federer reluctant to play up his prospects at the French Open.
Roger won his only Coupe des Mousquetaires a decade ago in 2009 and opens against Lorenzo Sonego next week. Federer was reluctant to play-up his prospects at the French, and his return to Roland Garros, in four years, he feels, is marked with uncertainties.
"Don't know, [and] a bit of a question mark for me," said Federer. "Some ways I feel similar to maybe the Australian Open in '17 – a bit of the unknown," he added.
"I'm not sure if it's in my racquet, you know. But I hope I can get myself in that position deep down in the tournament against the top guys, you know. 'But first I need to get there, and I know that's a challenge in itself."
"Yeah, it's definitely going to be an exciting tournament mentally to go through," Roger added.
Roger Federer may not be certain about his prospects at the French, the fans, however, are, without-a-doubt, excited about his return at the Roland Garros this year.