WTA Tennis: Svitolina's dominance, at the WTA Finals in Singapore, confirms the predictable unpredictability of the women's pro tour.
That the women's tour is predictably unpredictable was never a secret, but this year, however, its uncertainty has taken a life-like form of its own! Elina Svitolina's dominance at the year-end WTA Finals was merely a confirmation of the inherent unsettledness in the women's tour.
Four slams with four different first-time winners.
In the slams, the WTA witnessed three first-time slam winners. Serena Williams made it to the Wimbledon and the US Open finals but, surprisingly, couldn't capture either of those events.
2018 US Open Champion.
The US Open defending champion, Sloane Stephens, bowed out to Anastasija Sevastova in the quarters and was replaced by, a relatively unknown and 20 years old Japanese player, Naomi Osaka to beat Serena Williams in the finals. The US Open was Osaka's first slam and second career title ever! Her first title win was at the Indian Wells this year. From just one title to a slam win, within six months, is possible only in the women's pro tour.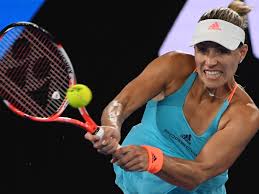 2018 Wimbledon Champion.
Angelique Kerber won her first Wimbledon crown in 2018 by taking Serena Williams down 6-3, 6-3 in the finals. Angelique Kerber dominated the match and gave Serena little, if any, chance to win. Garbine Muguruza, the defending Wimbledon champion, came undone by, a relatively unknown, Alison Van Uytvanck. Kerber was not a favorite going into the event, she, however, wielded the experience of winning slams and her win, therefore, was not a complete surprise. She, however, won Wimbledon for the first time in her career.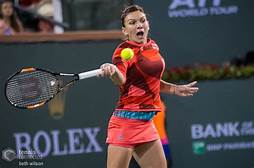 2018 French Open Winner.
Jelena Ostapenko, the defending French Open Champion, was routed by, an unknown, Kateryna Kozlova in the first round! Simona Halep became yet another slam and first time French Open winner this year. Simona Halep beat Sloane Stephens to win her first slam, 3-6, 6-4, 6-1, from a set down.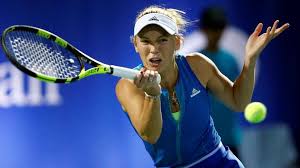 2018 Australian Open Winner.
At the Australian Open, Caroline Wozniacki won her first major by beating Simona Halep 7-6, 3-6, 6-4 in the finals. Serena Williams, the defending champion, skipped the event to recover after the birth of her child.
The year-end WTA finals.
None of the slam winners made the final of the BNP Paribas WTA Finals, in Singapore. Naomi Osaka, the US Open winner, couldn't win a match at the year-end WTA finals. The other slam winners, Caroline Wozniacki, and Angelique Kerber won just one match each and couldn't make the semi-finals of the event. Simona Halep was MIA because of an injury.
Elina Svitolina was the surprise winner of the year-end WTA finals. Does the win portend a great 2019 season for Elina Svitolina? Who really knows with the WTA.