Can Tsitsipas all court game overcome Wawrinka's powerful ground-shots at the 2019 Roland Garros?
Is Stefanos Tsitsipas ready for the Stan Wawrinka challenge at the 2019 Roland Garros? The tennis world awaits the battle between the most-powerful single-handed backhands of the fading and next gen.
The clay court form of Tsitsipas and Wawrinka.
Wawrinka lost 4 of the last 10 played on the clay and his best showing is the quarterfinals of the 2019 Madrid Masters, where he went down to Nadal quite tamely. Stan, however, can be unstoppable on his day and is gaining traction, on the clay, lately. Stefanos took out Alexander Zverev in the quarters and Nadal in the semifinals of the 2019 Madrid Masters, and also demolished Fabio Fognini, in straight, en-route to the semi-finals of the Rome Masters more recently.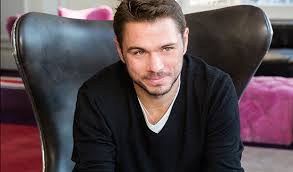 Tsitsipas has never played Wawrinka before.
The highly talented Tsitsipas has never played the power-hitter – Stan Wawrinka – before, but that's only because Stan has not been a regular fixture on the tour and sidelined intermittently, over the last two years, with injuries. Stefanos, on the other hand, starting featuring in the main draws about eighteen months ago. Wawrinka's ranking has slipped into the thirties over the last eighteen months, whereas, Tsitsipas' has reached top-ten within the same period.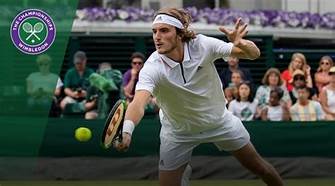 Can Tsitsipas all court game overcome Wawrinka's powerful ground-shots?
Stefanos Tsitsipas plays a, less-intense, version of Federer's aggressive all-court game. Stefanos, like Federer, is not uncomfortable charging the net or to serve-and-volley. Unlike Federer, however, he tends to fall five, or more, feet behind the baseline and does not take the ball as early; and, both those shortcomings will be exposed and exploited by Wawrinka's heavy and punishing ground-shots.
If Wawrinka's heavy-weight ground-shots and serve manage to push and pin Tsitsipas behind the baseline then we give the edge to Stan the Man. Tsitsipas, however, can win the match by not allowing Stan the rhythm and time to execute his power-shots. Stefanos will have to take the balls early, charge the net often, and slice and dice a little to keep Stan guessing during the match.
Wawrinka, let's not forget, won the 2015 French Open, and Tsitsipas, we believe, wields the game to win one.
Mentally preparing for Tsitsipas vs. Wawrinka on Sunday?

Read up on the first ever meeting between the two: https://t.co/8qJdJlsUlT#RG19 pic.twitter.com/tvZalSyHoo

— Roland-Garros (@rolandgarros) June 2, 2019