Tennis: Roger Federer takes down Marin Cilic at the ATP Finals in London
The third and the last round-robin match of Roger Federer at the ATP Finals in London was with Marin Cilic.
Roger Federer had already made the semifinals.
Roger Federer had already qualified for the semifinals after beating Alexander Zverev on Tuesday, so he seemed a little too relaxed and lost the first set 7-6 (5) in the tiebreak to Marin Cilic. Federer did not play a bad set but did not seem sharp enough in it. Roger, however, raised his level in the second and third to beat Cilic 6-7 (5), 6-4, 6-1.
This time around, Roger Federer seemed stronger than he was against Zverev in the baseline rallies. Roger scored a perfect 3-0 in his round-robin matches with that win over Marin Cilic.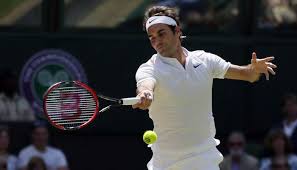 What are Roger Federer's chances of reaching the finals?
Roger Federer could play either Dominic Thiem or David Goffin in the semifinals and, regardless of who he plays, his chances of reaching the finals seem quite good. Roger Federer is already 6-0 against David Goffin, and will also have an opportunity to correct his losing 1-2 record against Dominic Thiem if he meets Dominic in the semis.
The one player who could trouble Roger Federer at this juncture would be Grigor Dimitrov and, if Dimitrov continues to maintain his level, Federer may meet him in the finals.