Will Serena and Halep make the Wimbledon finals?
Serena Williams dispatched Alison Riske in three, closely contested, sets and the unseeded Barbora Strycova upset Johanna Konta 7-6, 6-1 in the WImbledon quarterfinals on Tuesday.
Simona Halep came through the Shuai Zhang challenge unscathed, and Elina Svitolina conquered Karolina Muchova with consistency and a superior baseline game.
Serena was tested by Riske.
Alison Riske's game plays well on the grass and Serena learnt that the first hand in the quarterfinals. If it weren't for the 19 aces and that big serve, firing on all four cylinders, Serena would be back home by now.
Serena fired 49 winners in her quarterfinal victory and will meet Barbora Strycova in the semis.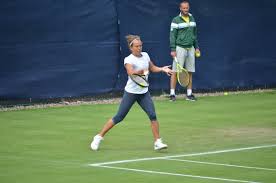 Styrcova stunned Konta with her variety.
Strycova has a wily all court game and changes pace and spin, to disrupt opponent's rhythm, quite effectively. She didn't allow Konta to settle in the match and booked herself the first semifinal birth in 53 slam appearances.
Barbora Strycova played a tight game and belted 22 winners against 9 unforced. She served and volleyed 11 times, and lobbed and sliced a plenty. Konta was left quite baffled and at a loss for an appropriate response to Strycova variety.
"I think she was playing very well," Konta told reporters after the match. "I think I couldn't quite find the level that I needed to make it difficult and challenging for the kind of player she is. She's a very difficult player to play on this surface, and in general."
"She I think gives her opponents every opportunity to not feel great out there," Konta added. "That's what she handed to me. I couldn't find an answer for it today. And, yeah, that's what made her good."
Will Serena beat Strycova to make the finals?
Serena Williams enjoys a 3-0 record, which includes a win on the Wimbledon grass in 2012, against Strycova.
Strycova, now the oldest first time Grand Slam semifinalist in the open era, has yet to take a set off Serena. They have not played since the 2017 Australian Open, and Barbora, this time around, has the game and newfound confidence that can bother and make life difficult for Serena.
"I don't have fear," Strycova said in her post match interview. "I don't have power like Serena, but I have other weapons. I will try to fight every point."
Serena, on the other hand, has too much at stake and is playing for the history books. She is a champion and knows how to win tough matches.
Conclusion: Serena over Strycova in three exciting sets.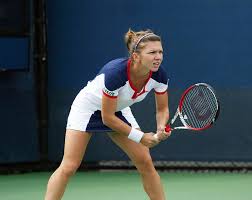 Halep was strong against Zhang.
Not much was expected from Halep on the grass. Her grinding methods were not well rewarded on, what used to be, the fast and slick surface. The slowing of the grass and balls, over the years, have turned Wimbledon into a happy hunting ground for even the grinders and retrievers.
Halep is getting comfortable on the grass, and playing better each day. She out-dueled Zhang, in straight, with her solid baseline game. The grass may not be Halep's surface of choice, but she continues to get better on it.
Svitolina's experience and consistency helped her survive Muchova.
Elina Svitolina, the eighth seed, outplayed, the 68 ranked and only three slams old, Karolina Muchova in an evenly matched quarterfinal.
Elina won only five more total points in her straight set 7-5, 6-4 win in which she fired 10 less winners than Karolina. Svitolina's consistency and lack of unforced errors, however, won the match for her. Muchova's 31 unforced, compared with only 16 by Elina, made the difference and tilted the match in Svitolina favor.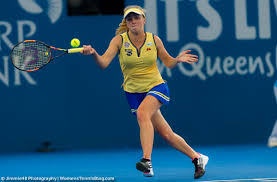 Will Halep take down Svitolina to make the finals?
Elina Svitolina enjoys a 4-2 record against Simona Halep and has always been tough for Simona to handle. Their last match in Doha this year, however, was a close three sets encounter won by Halep.
The semifinal, between these two baseline war-horses, should be a long and hard fought battle to the very end. Svitolina's willingness to approach the net may help her shorten a few rallies and win some quick points. Will Elina approach the net enough to affect the outcome, against the best grinder in women's tennis, in her favor?
Conclusion: Both, Halep and Svitolina, are playing as well as they can, on the grass. Halep already has the experience of playing and winning matches at this stage of a slam. She has a slight advantage, if she can play a little aggressive against Svitolina.
Will Serena and Halep make the final?
Both Serena and Halep are in good form and will play opponents they have played before. Both, unlike their opponents, have the experience of making the slam finals, and understand the effort it takes to finish the last stretch of the event.
Serena and Halep, we believe, should employ their past experience of – having been there and done that – making the slam finals before, to outmaneuver their, no so experienced, opponents in the semifinals.