Nick Kyrgios invites Nadal for an Insta video session
Nick Kyrgios is a complicated man. He is an enigma, and a force of nature both on and off the court. Is there a method to this man's madness or everything he does is devoid of a plan and process? In his latest baffling gesture, the incorrigible Kyrgios extended a public invite to Nadal for an Insta video session, and normally that would be a good thing. But, is there ever a normal with Nick Kyrgios?
Nick Kyrgios invites Nadal, but will Nadal accept?
Nick and Rafa enjoy a bitter rivalry on and off court and Nick being the simpler mind has been quite vocal about it. Their dislike for each other, in the Great warrior Tai Lung's words, is legendary. A friendly online video exchange with Nick, who called Nadal "super salty," is probably the last thing on Nadal's mind. But an invite has been extended and the tennis fraternity awaits Rafa's response to it. Will he ignore the invite like Roger neglected Murray's, or will he man up and call Nick out for shameless duplicity or sarcasm. Or, will "Nick Kyrgios invites Nadal" be met with "Nadal accepts Nick's invite?"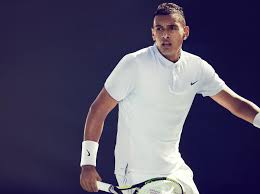 Does Nick understand the consequences of his actions?
How could Nick even contemplate this masterstroke, and veritable coup de grace to perhaps escalate it to another level. Or will it result in just the opposite and, hopefully, the intended consequence? With Kyrgios one can never be certain, and that's because even Nick is usually clueless of the intent and consequences of his actions.
Tennis prefers continuance of status quo between Kyrgios and Nadal
Nick's intent, however, will decide the fate of the rancor between these tennis talents. Because no idea or action is greater than the intent behind it. If Nick truly seeks a truce then it can get really dull out there. And, if Kyrgios was only being sarcastic then let's brace ourselves for another round of fireworks soon.
We feel the majority of the tennis world would vote for the continuance of the status quo between Kyrgios and Nadal.