Nick Kyrgios defaults, but not before ripping apart Rafael Nadal and Novak Djokovic, at the Italian Open.
Nick Kyrgios, the bad boy of tennis, is at it again. He was disqualified from the Italian Open after losing his composure, smashing racket, hurling curses and swear-words at the crowd, and throwing a chair across, before walking off the court at 1-1 and 1-2 in the third, and defaulting against Casper Rudd, in the third round at the Masters event, in conduct unbecoming of a professional athlete.
The ATP ignored the calls for harsher punishment for Nick.
Despite the calls for a harsher punishment by Casper Rudd and Toni Nadal, the ATP and Roger Federer believe the $32,000 fine for unsportsmanlike conduct, forfeiture of 45 ATP points and $55,000 in prize money, and the cost of hospitality during the tournament are sufficient punishment for the slip-up.

Nick brewed up a storm even before his default, at the Rome Masters event.
Nick, In a podcast at the Rome Masters, called Rafael Nadal a "sore loser" and his uncle – Toni – "an idiot." He also accused Rafa of being hypocritical and a fake.
"He's my polar opposite like literally my polar opposite, and he's super salty," Nick said.
"When he wins, it's fine. 'He won't say anything bad, he'll credit the opponent," opined Nick.
"He was a great player, but as soon as I beat him, it's just like, he has no respect for me, my fans and no respect to the game, continued Nick, 'and I'm like, what are you talking about, I literally played this way when I beat you the other previous times, and nothing changed."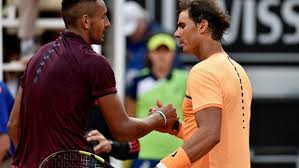 Rafa's uncle, Toni, said Nick lacks education.
"It's not a good look for you, I feel. 'And then Uncle Toni came out saying, – 'he lacks education."
"I'm like, Bro, I did 12 years at school, you idiot (and) I'm very educated, 'I understand that you're upset I beat your family again, added Nick, 'Rafa gets me vexed."
In Nick's defense, Rafa, unjustifiably, felt offended by Nick's underarm serves in Mexico, and said Kyrgios "lacks respect," which provoked Nick to call Rafa out.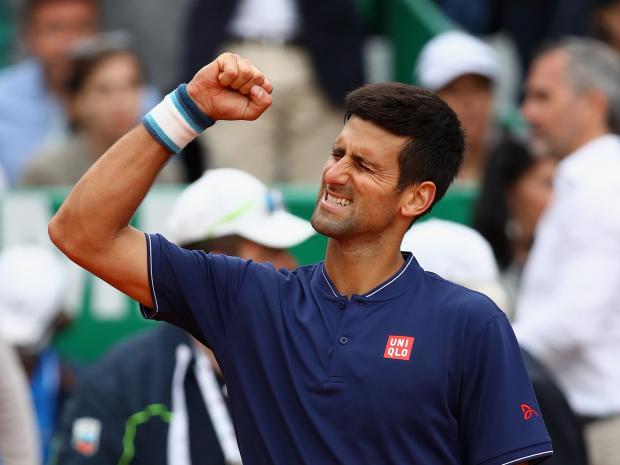 Kyrgios feels Novak Djokovic wants to be like Roger Federer.
Nick, however, did not spare even the current world number one and said, "Novak Djokovic has a sick obsession with being liked," in a podcast, to rile Novak and his fan base.
"I just feel like he has a sick obsession with wanting to be liked, 'He just wants to be like Roger (Federer)," Nick said.
"For me personally, 'I don't care right now,' spouted Nick 'I've come this far, I feel like he just wants to be liked so much that I just can't stand him."
Kyrgios finds Djokovic cringeworthy and doesn't respect him much.
"This whole celebration thing (blowing kisses to the crowd) that he does after matches, it's like so cringeworthy. It's very cringeworthy."
"He's an unbelievable player, 'he's a champion of the sport; (and) one of the greatest we'll ever see. 'He probably will, honestly, I reckon he will get the grand slam count, I reckon he will overpass Federer."
"(But) we're talking about a guy who pulled out of the Australian Open one year because it was too hot. 'No matter how many grand slams he wins, he will never be the greatest for me. 'Simply because, I've played him twice and like, I'm sorry, but if you can't beat me, you're not the greatest of all time. 'Because if you like look at my day-to-day routine and how much I train and how much I put in, it's zero compared to him."

Nick Kyrgios is in the news for everything else but his tennis.
Well there we go, Nick Kyrgios is busy and in the news again for everything else but his tennis. We will, however, accept that he is very entertaining and there's never a dull moment with Nick around. We can't wait to see him in the grass season where he can entertain with his racket too.