Federer in Djokovic's half and Murray playing singles, in Cincinnati.
Federer, Djokovic, and Murray are in Cincinnati this week.
To say the Western & Southern Open in Cincinnati looks interesting would be a gross understatement. With Roger Federer placed in Novak Djokovic's half and Andy Murray scheduled to play singles, expect fireworks in Cincinnati.
Federer snatched a loss from the jaws of victory in the 2019 Wimbledon final.
Federer – the better player lost – to Djokovic in a closely contested 2019 Wimbledon final. Will Federer avenge his Wimbledon loss to Djokovic in Cincinnati?
Roger demonstrated his technical and tennis superiority over Novak in all aspects, except retrieving. He lost with 40 more winners, 4 more break-point conversions, 15 more aces, and 14 more total points than Djokovic.
A Wimbledon final – at that level – is usually won by thin margins. The winner has 3 or 4 more total points than the loser. In this case the loser won 14 more total points and dominated the match! It would be apt to say that Federer snatched a loss from the jaws of victory.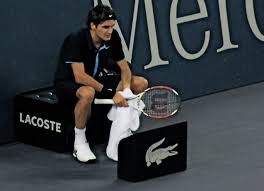 Roger – at 38 – is a better tennis player than Novak.
The loss will bite Federer forever and may result in both Djokovic and Nadal overtaking him in the slam count.
Federer; however, must focus on the positive. And accept that, at 38, he is a better tennis player then Novak. Roger only needs to respect Novak's go-for-broke tactics on break-points and deploy appropriate counter-tactics.
A win over Novak in Cincinnati will not be the same as beating him in the Wimbledon final. It will; however, help Federer confirm, to himself, that he can still dominate Novak.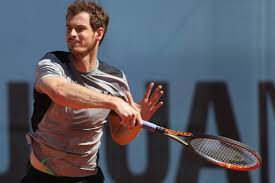 Federer and Djokovic can only meet in the semifinals and Murray isn't match tough, in Cincinnati.
We are, however, getting ahead of ourselves because Novak and Roger cannot meet before the semifinals. And, there's many a slip between the cup and the lip. Federer, Djokovic, and Murray in Cincinnati doesn't mean we'll get a Novak and federer semifinal or a cracker-jack performance by Murray.
Novak might have to get past – the power hitter – Karen Khachanov or, worse, his bete noire – Nick Kyrgios – in the quarters. Roger, on the other hand, could meet – his Australian Open conqueror – Stefanos Tsitsipas in the quarters.
Andy Murray would be happy to last a round pain-free at the Western & Southern Classic in Cincinnati. He isn't match tough and cannot expect to last longer than a round or two at the event.
Hoping for a Federer and Djokovic semifinal and pain-free return to singles by Murray, in Cincinnati.
After testing his creaky and painful hip in doubles, Andy Murray will return to singles competition in Cincinnati. This will be his first singles event since the 2019 Australian Open.
Andy underwent a second hip surgery shortly after the Australian Open this year and began playing doubles in June. Many suspected an end to his illustrious tennis career, earlier this year. Andy won three slams and two Olympics gold in tennis. He has beaten both Novak and Federer in a slam final and Nadal on the clay. Andy is regarded by many as a limiting force to the dominance of the Big Three.
We welcome Andy back and wish him a healthy and pain-free return to singles, this time around.