Does Halep stand a chance against Serena in the Wimbledon Final?
Halep's record against Serena is an abysmal 1-9, and she has not beaten her since 2014. Does Simona Halep stand a chance against Serena Williams in the Wimbledon final?
This is Simona's first Wimbledon final, and she wants the title.
Simona has never made the finals at Wimbledon before. She now has has a shot at winning, and also wants, the coveted trophy. She was impressive in her 6-1, 6-3 demolition of, her erstwhile nemesis, Elina Svitolina in the semifinals. Simona fired 26 winners to only 10 by Elina, and matched Svitolina's unforced count of 16. Halep also won 22 more points than Svitolina.
Halep played as aggressively as she could, and was rewarded with an easy win for it.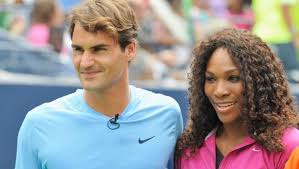 Serena Williams seeks to make history with a win.
Serena is aiming for a record 24th slam, and will give a hundred and one percent to win the match. Her serve, if firing well, can be devastating and end Halep's quest in straight sets.
What must Serena do to beat Halep?
Williams must finish points quickly, and avoid long protracted rallies with Halep. Long rallies, even when won by Serena, will allow Halep the rhythm to track-down even more balls from the baseline. Players such as Halep, Wozniacki, Rafa, and Djokovic thrive on wearing down their opponents by prolonging rallies, and Serena should avoid that trap.
Last, but not in the least, Serena's serve should be firing on all four to put pressure on Halep's serve. The serve and the return of serve, therefore, will be the keys to Serena's win.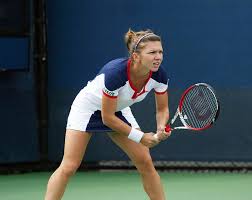 What Halep needs to do for a win against Serena?
Simona's best bet is to prolong rallies and expose Serena's sluggish movement by making her run. Serena's game is error-prone sometimes, and Halep should be alert to exploit those lapses. Halep must also avoid Serena's hitting zone at all cost.
The slower center-court and balls favor Halep's quest.
The slower conditions on the center court seem god sent for the retrievers. Grinders and retrievers have thrived on the center court, at Wimbledon, over the last ten years. The center court is no more the domain of the big servers and heavy hitters. Even the balls, it seems, have been slowed down to favor longer rallies, this year.
Does Simona Halep stand a chance against Serena Williams in the Wimbledon final?
It all depends on how well Serena serves and returns serve. If Serena's serves aren't firing on all four cylinders, then Simona, in these slower conditions, has a shot at taking Serena down.
Conclusion: We favor Simona Halep over Serena Williams in three.