Will Federer, Djokovic, Nadal, and Murray Survive through 2018?
The undisputed GOAT, Rod Laver believes that we could have a changing of the guard in 2018.
The ATP Tour is ripe for a changing of the guard.
Rod Laver couldn't have been more prescient because it seems Andy Murray is done for 2018, and probably beyond, because of his recent hip surgery. Novak Djokovic's elbow and head have had enough contortions and endless rallies from behind the baseline. One never knows when Rafael Nadal's knees will give up on him for good, and for a pro tennis player, Roger Federer practically has one leg in the grave.
Andy Murray and the hip woes.
Andy Murray's 2018 comeback never really materialized. He has just finished with his hip surgery and will miss a significant part of the 2018 season. Andy expects to be back for Wimbledon but it is not easy to come back from a hip surgery, and we all know what happened to Lleyton Hewitt after one.
I am a fan of Andy Murray and would love for him to be back in the top five if not at number one. However, Murray is 30 and with the recent hip surgery another year could just fly by and he'd then be or near, 32. Andy Murray is very talented but he is no Roger Federer who can reinvent himself at any age. Roger's constant reinvention, as a tennis player, is a factor of both talent and, as well as his, ultra-aggressive mindset. Players with aggressive mindset tend to be proactive and therefore highly creative in their efforts to break through the defenses of retrievers, moon-ballers, and grinders. Andy can play aggressive tennis like he did against Roger in the 2012 Olympic's finals, but he certainly doesn't have an aggressive mindset and, therefore, like Nadal and Djokovic, he is usually the one retrieving instead of dictating and creating.
138 mph is highly doubtful of Andy's return to number one. He may return and taste mediocre success and even reach the top ten but the prospects of winning a slam or becoming number one seem quite minuscule. There seems slim to no chance that Andy Murray will be a force either in or after 2018.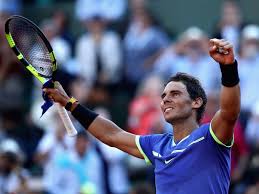 Rafael Nadal's recurring knee problem.
Rafael Nadal's physicality and fighting prowess can win tournaments, including majors, on any surface but his playing style is natural for the clay. Now, this may upset the hardcore Nadal fans but the numbers over the last thirteen years speak for themselves. Moreover, the clay is the only surface on which Nadal should play if he wishes to play at all in 2019. It is a miracle that he has lasted this long and if it weren't for the long breaks that he takes every year, he'd be done and dusted as a pro by now.
Whether Rafael Nadal will survive the 2018 season and continue beyond will depend entirely on his ability to steer clear of the hard and grass courts.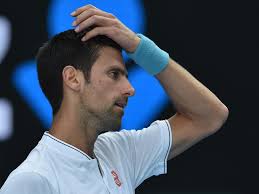 Novak Djokovic's elbow and the playing style.
Novak Djokovic has no real weapon in his arsenal of shots. He has an excellent backhand and forehand but they are not weapons-grade stuff. Only Roger's, Rafa's, and Del Potro's forehands and Wawrinka's backhand qualify as weapons. Novak's serve is good but not of Karlovic's, Isner's, and Federer's caliber.
Novak relies too much on his movement, and even more than Nadal on extending rallies. Someone whose game depends so much on extending rallies but doesn't have the mental strength of a Nadal was bound to crack sooner or later. It seems Novak's mind and will have given up more than his elbow. After all, who needs the incessant running around with nothing new to do on the court after winning twelve slams.
Novak Djokovic will have his last hurrah and may even come close to winning a slam this year before calling it quits sometime in 2019-20.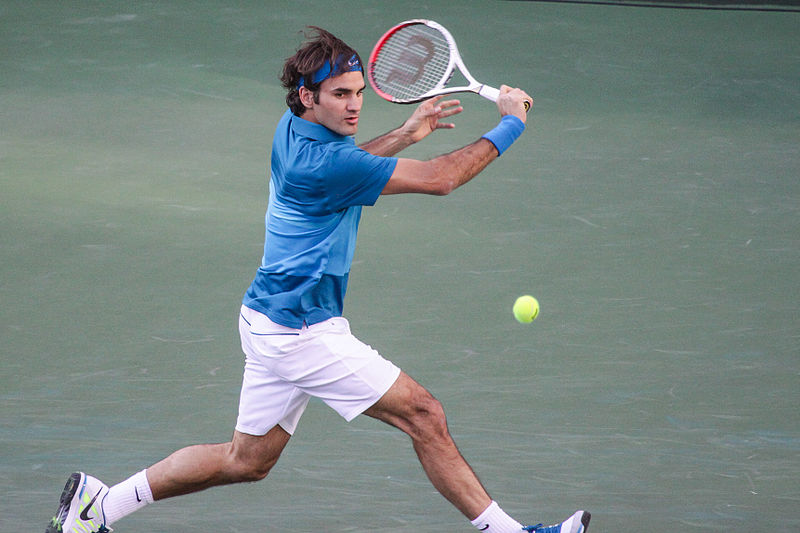 Can Roger Federer beat father time?
Roger Federer has that rare combination of talent and mindset which only one other player has on the ATP tour.  Can you guess who?
The combination of talent and mindset could have allowed Federer to play forever and continue to reinvent his game. However, time and age gets to us all and Roger's age is beginning to show. His aggressive mindset supported by balance and grace kept him injury free and dominant for quite a while but with time and age even he had to undergo surgery and may need another if he doesn't take it easy on his body. He shortens points at will but can still be lured into rallies by the likes by Novak Djokovic and Rafael Nadal who exist to prolong rallies. At Roger's age, just a few matches with too many extended rallies could draw the curtains for good.
Roger may continue to play until 2020, but it'd be tough for him to stay on top of the rankings. He'd need to cut down his schedule to less than ten tournaments a year to avoid injuries. However, the fans will get to enjoy his inimitable brand of tennis for a couple more years.