US Open Tennis: Our views on Djokovic's conquest, Delpo's tears, Serena's meltdown, Roger's exhaustion, and Nadal's retirement.
The 2018 US Open concluded with the crowning of its champions who'll be etched in the annals of tennis forever. The tales about the bizarre and inspiring have found their due space in over-imaginative and less busy minds and the gossip columns.
Novak Djokovic was anointed the undisputed king at the Flushing Meadows.
Novak Djokovic was back to his very best against Juan Martin Del Potro in a one-sided affair which witnessed the impotence and unraveling of hard-hitting and, somewhat, aggressive tennis against the best retrieving and grinding that tennis can showcase on a slow hard court.
After 3-3 in the first, there wasn't a spot that Djokovic couldn't reach and a shot he couldn't track!  He deflected those 138mph laser-guided bombs on the T with superfluous ease, and couldn't do any wrong even if his life depended on it! Was Djokovic playing on a court the size of a ping-pong table?  Whoever said "no one can outrun the ball," hadn't seen Djokovic play! Novak never gets tired and can get to any ball on the court.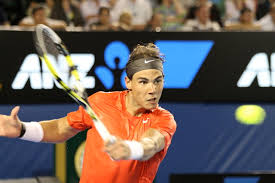 Nadal is Thor and Djokovic the Superman of Tennis.
Djokovic, I now suspect, is tennis' Superman and Nadal its Thor. The remaining, including Roger Federer, who won a slam less than nine months ago, are mere earthlings who operate within the bounds of gravity, space, and time. Who deserves the credit for such an immaculate display of physical-tennis? Is it Novak or the slow hard-court at the Arthur Ashe stadium. Before, the Rafa, Novak, and Federer fan brigade answer that one, they ought to know that it's a loaded one!
Juan Martin Del Potro's efforts were not enough and, ended in tears.
Even Carlos Ramos, with a set penalty against Novak, couldn't have stopped Novak from winning the 2018 US Open. The sight of Del Potro in tears should give us ample reasons to campaign for either faster courts, at the slams, or Novak's zero-gluten formula to give mere mortals a fighting chance against Thor and the Superman. Del Potro did the best he could, but even hitting the lines at 130 mph+ wasn't good enough to get the balls past Novak. In the end, he just resigned to the fact that he was facing the Superman of the game and not its Maestro.
Naomi Osaka was the Queen at the Flushing Meadows.
Naomi Osaka became the first Japanese to win a slam, but that amazing feat, somehow, was lost in the din of the raucous altercation between Carlos Ramos, the chair umpire, and Serena Williams. Naomi had an excellent US Open and demonstrated poise and clam well above her age in the final match against Serena. Her win, however, will always be doubted by the die-hard Serena fans. The third code violation, at 3-4 in the second, gave Naomi an entire game for a 3-5 lead and will always be attributed to her win by many who saw the match or follow tennis closely.  Naomi Osaka has a well-measured game and serves which hit their mark when needed. She is also a wonderful person who, we believe, will win many more slams and, in that process, hearts. It is, however, too early to suggest that she will dominate the court like Serena.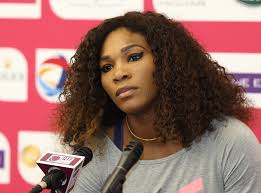 Serena Williams versus Carlos Ramos.
The entire Carlos versus Serena episode in the women's finals at the US Open showed how dearly Serena holds to the highest standards of the game and would allow anyone to question her integrity. Did she, however, take it a bit too far by calling Carlos Ramos a thief and liar? Did Carlos Ramos take it even further by giving Serena the third code violation which cost her an entire game? Would Carlos Ramos be less of a disciplinarian if Serena was a man or Federer or Novak, for that matter? The jury will always be out on those, but there's little reason to doubt that Carlos Ramos affected the course and also the outcome of the match.
Rafael Nadal took another injury retirement while leading 6-2, 4-1!
That's a tough headline to digest! Nadal's fans might resent this, but Nadal has a history of retiring, only, when he is down and out in a match. And, there is nothing wrong with that. We are certain that he sympathizes with the fans who spent their hard earned dollars and time to watch him play. Here's an easy one for Nadal's fans – Would they continue playing a losing match while they are hurting?
Blokes like Roger Federer are a rare and silly breed with an old-fashioned and outdated understanding of commitment to the fans. He believes in either finishing the match or be carried out on a stretcher. Federer, however, is a man from another era, reminiscent of the days when serve and volley were alive and kicking.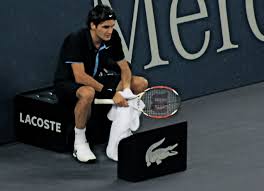 Roger Federer finished yet another losing match!
John Milman played with courage, and a warrior's spirit to beat Roger Federer in four in the pre-quarters. Roger was struggling to breathe and move on the court. Roger's off the chart numbers in unforced, double faults, and untimely drop-shots seems to suggest that not all was well with the Maestro. He, however, finished the match and walked off the court with weak knees and limbs, and the head held high. It would have been easier to throw in the towel at 2-2 in the second and avoid the gruesome spectacle of having the fans see him sweat like the others.