US Open Tennis: Carlos Ramos won the match between Serena Williams and Naomi Osaka.
Naomi Osaka subdued, the 23 times slam winner, Serena Williams 6-2, 6-4 for her first slam and the US Open trophy on Saturday. The final, however, will go down for the altercation between Carlos Ramos, the chair umpire and Serena.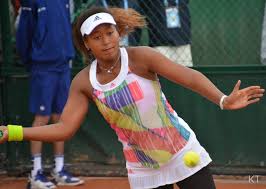 Naomi Osaka dominated Serena Williams.
The twenty years old tennis prodigy from Japan was dominating in her performance and had the right answers to Serena's power and killer-serve. She returned exceptionally well and placed her serve on the spots at the right moments. In the crucial points, Naomi did not flinch and delivered the goods without losing her poise and composure. The spotlight after 2-2 in the first, however, was on the chair umpire Carlos Ramos, from Portugal.
Carols' three code violations to Serena Williams.
Carlos took it upon himself to lose the larger perspective and become the stern headmaster, eager to punish the erring student. His three code violations, to Serena, hogged the limelight and the discussion surrounding the women's final at the 2018 US Open.
The first code violation to Serena.
The first code violation, Ramos handed Serena Williams, was for a coaching violation by, her coach, Patrick Mouratoglou. Although Patrick acknowledged later that he coached Serena, he also pointed out that Serena did not understand him. Serena took the point violation for coaching to heart and as a personal attack on her integrity as a player who held to the highest standards in the sport – "I don't cheat to win, I'd rather lose." She believed that Patrick Mouratoglou was only giving her the thumbs up.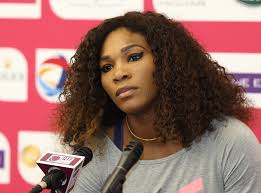 The second code violation to Serena.
The second code violation was for racket abuse upon being broken at 3-2 in the first, which resulted in a point deduction. Serena, then wanted Ramos to apologize for the coaching penalty he had given earlier, and reverse that decision.
The third code violation cost Serena an entire game.
Serena couldn't seem to get over it and kept badgering Carlos to apologize to her. She even called him a thief and promised him that he'd never umpire another match of her, ever. And, that's when Carlos Ramos took it a notch further, than most would, and docked Serena another code violation, which cost her an entire game for 3-5, instead of what should have been 3-4.
Carlos Ramos won the match.
Ramos did not care about Serena's stature as the sport's superstar or his rock-solid reputation as a chair umpire. He stuck to his gun and saw his decision through. Under normal circumstances, Serena perhaps would not get the third penalty that cost her an entire game and, probably, the match. Nothing, however, seemed normal about the women's final at the 2018 US Open, in which Naomi Osaka beat Serena Williams for her first slam title ever and Carlos Umpire, the chair umpire, won!