Tennis: Roger Federer, Dennis Shapovalov, and Milos Raonic play at the Mercedes Cup in Stuttgart this week; and Novak Djokovic signs up for the Queen's Club event starting next week.
The start of the grass court season this year is being greeted for different reasons by Roger Federer, Novak Djokovic, Dennis Shapovalov, and Milos Raonic. Here is look at what could be on their minds while welcoming the change from the clay to grass.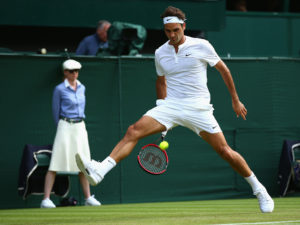 Roger Federer is playing in Stuttgart this week but is in the news for different reasons.
Roger Federer is scheduled to play Mischa Zverev to kick off his grass court season and will regain the number one ranking if he reaches the final of the Mercedes Cup, in Stuttgart this week. He is, however, more in the news for looking to switch his clothing sponsor to Uniqlo from Nike. The agreement between Nike and Roger Federer expired in March this year and is yet to renew. The Japanese brand, Uniqlo, has stepped in to make Roger Federer a $30 million per annum, for ten years, offer, as compared to Nike's $10 million per annum.
Novak Djokovic changed his mind about not playing on the grass courts this season.
Novak Djokovic decided to enter the Queen's Club grass court event in preparation for Wimbledon. He had earlier expressed his unwillingness to play the grass-court season this year, after his shock defeat to Marco Cicchinato in the quarterfinals of the French Open. Novak Djokovic has won the Wimbledon in the past and could use this surface to announce his revival as a contender for not only the slams but also number one ranking again.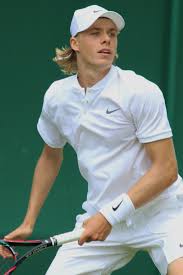 Dennis Shapovalov is a Junior Wimbledon winner.
Dennis Shapovalov won the Junior Wimbledon in 2016 and established his mark in the professional tour by reaching the round of sixteen, as a qualifier, at the Queen's Club event in 2017. He won seven matches on the surface last year and could be dangerous for the established players this year. Dennis Shapovalov will also draw confidence from his positive performance on the clay which is his worst surface. He clocked his career best result upon reaching the semi-finals of the Madrid Masters in 2018 and won seven of his twelve clay court matches in 2018.
Prajnesh Gunneswaran could challenge Shapovalov in Stuttgart.
At the Mercedes Cup in Stuttgart, Shapovalov is scheduled to play the 28 years old Prajnesh Gunneswaran from India who has already taken out Evan King and Christian Harrison in the qualifying rounds to advance to the main draw. After failing in six previous qualifying attempts, this is the Prajnesh's first main draw appearance. Prajnesh, on his part, will try to make the best of this opportunity and cannot be written off lightly.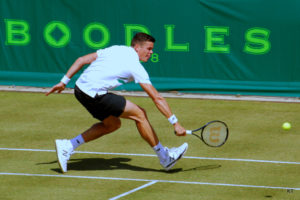 Milos Raonic does most damage during the grass court season.
Milos Raonic too starts his campaign from Stuttgart this week and is scheduled to Mirza Basic in his first match of the grass court season. Milos Raonic has had his best results on grass in the past and would want to match, if not exceed, his very best on the surface. He was a quarterfinalist at Wimbledon in 2017, a finalist in 2016, and semi-finalist in 2014. He also reached the finals of the Queen's club even in 2016 and quarterfinals in 2015.
Milos has been troubled by a right calf and knee injury in 2018 and even skipped the French Open to recover fully. The lack of fitness and match practice could negatively affect his performance at the Mercedes Cup in Stuttgart, but a match against Basic Mirza, who is not comfortable on the grass, could make for good match-practice to scrape the rust of Milos's game. Mirza failed to register a single win in six matches on the surface in 2016 and 2017. He, however, won his maiden tour title at ATP Sofia and was ranked career-best #74 earlier this season.