Tennis: Rafael Nadal's dilemma – "To play or not to play."
With his recent withdrawal from the Indian Wells and Miami, Nadal has now either retired or withdrawn from seven consecutive events!
Rafael Nadal needs countless hours of competition to play his best.
Rafael Nadal has confessed to requiring loads of match practice to compete at the highest level. However, too many hours on the court, especially the hard, worsens his chronic knee condition and forces him to withdraw or retire from tournaments. Why does Nadal need so much match practice to play his best tennis?
The playing style was going to get Nadal sooner or later.
Rafael Nadal is a clay court grinder and relies predominantly on the heavily top-spun forehand generated by the exaggerated low-to-high cuts that he takes at the ball. That swing results in loopier balls and the shots, therefore, tend to land a little short and beg to be punished by his opponents. It takes a few matches for Nadal to get proper length on his shots and the more he plays, the better he gets at it. Moreover, his propensity to prolong, rather than shorten, points exact a heavy toll on the body and becomes unsustainable beyond thirty. Nadal's body is beginning to fall apart and it's becoming increasingly difficult, and taking longer, for him to recover from injuries. We assure Nadal that it will only get worse from here.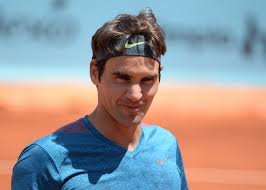 Roger Federer's slam record will not allow Nadal to retire until he can compete no longer.
Nadal can retire today without regrets, he has, after all, won all four slams, the Olympics gold, Davis Cup, and even whipped Roger Federer, the GOAT, 23-15! Why does he continue to play through pain and injuries? He has already squeezed the maximum out of his abilities, talent, and body and rode to the pinnacle of fame and fortune. However, Rafael Nadal's burning desire to win more slams than Roger will not allow him to quit, until his body will not allow him to compete at that level any longer, and that moment is fast approaching. Until his very last match, Rafael Nadal will continue to be a fiery competitor, and it'd be sacrilege to expect any less from a great champion.
Nadal's recurring physical problems, coupled with Roger Federer's revival, have led many experts to write off Nadal's prospects of overtaking Federer. We, however, will continue to believe in his chances until he has hung his rackets and rode into, the proverbial, sunset.
Should Rafael Nadal play or not play?
The answer to that question is quite simple and depends entirely on Rafael Nadal's desire to overtake Roger Federer's slam record and be declared the undisputed GOAT.