Tennis: Federer v/s Chung semifinal and Wozniacki v/s Halep final at the Australian Open 2018
It's no surprise that the women's final between Simona Halep and Caroline Wozniacki is all set for this Saturday. However, who in his right mind would have bet on a Marin Cilic versus Hyeon Chung final last week? It appears we are just one match away from that highly unlikely scenario to play itself out unless, of course, Roger Federer ends up playing like Roger Federer.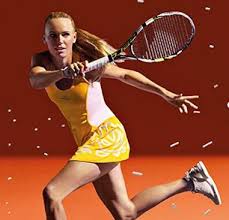 Caroline Wozniacki versus Simona Halep.
Caroline Wozniacki and Simona Halep are both grinders, and masters of the moonball. However, they deserve to be in the finals as they have left the ball bashers like Karolina Pliskova, Madison Keys, and others by the wayside. The head to head record between these two untiring retrievers is 4-2 in Wozniacki's favor, and Caroline has also won the last three encounters between them. Caroline Wozniacki thrashed Halep 6-0, 6-2 at the year-end WTA championship last year and the memory of that beat down must still be quite fresh in both their minds. However, the 2018 Australian Open is witnessing a newly confident, carefree, and somewhat aggressive Simona Halep. This recent Simona avatar stands a good chance at beating Wozniacki.
When two seasoned grinders and retrievers of this caliber collide, there are bound to be endless rallies peppered with a few moonballs, lots of momentum shifts making for an interesting drama, and some very serious retrieving. Both will be vying for their first and only slam and have a lot at stake. It may boil down to their skills at absorbing pressure and not giving in to nerves. We believe Caroline Wozniacki has a better shot at lifting the trophy this Saturday. However, we won't be surprised if Simona Halep takes the 2018 Australian Open's trophy home.
Winner: Caroline Wozniacki in close 3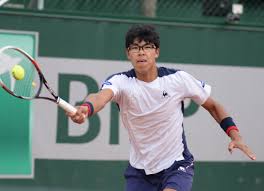 Roger Federer versus Hyeon Chung.
Hyeon Chung has probably been a revelation to himself. To go head to head against Alexander Zverev, follow it with a win over Novak Djokovic, and then not flame out against Tennys Sandgren goes to show that this dude is the real deal.
We had covered Chung's playing style on the previous blog, so it'll suffice to say that he is a carbon copy of Novak Djokovic and out-Djokovic-ed Novak at his own game. He moves exceptionally well and returns like Novak, which may cause some concerns but may not be enough to upset the Maestro. Roger Federer should win the match and play the final on Sunday. Federer has too much variation and experience on Chung, and Chung just doesn't have the raw firepower which is a prerequisite to beat a healthy and fresh post-2016 Federer. Only a handful, with blistering pace and power, like Juan Martin Del Potro or Marin Cilic at their 100% can take out a healthy and fresh Federer at his 75% or less. Sadly, for the rest, that's how dominant Roger Federer is nowadays. He is playing better than his 2006-2007 phase, and Chung will find this opponent a lot different than anyone, including Djokovic at his very best, that he has ever faced.
Winner: Roger Federer in 4