Tennis: Federer subdues Jack Sock in the ATP Finals in London, and the Americans win the Fed Cup
Roger Federer won his first round-robin match at the ATP Finals in London over Jack Sock with a 6-4, 7-6 (4) score. This straight set win improves Federer's record, 4-0 against Sock and his win-loss ratio 50-4, for the year.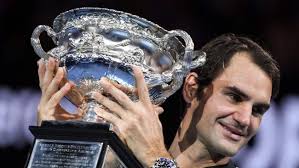 Roger Federer inches closer to his seventh ATP Finals title.
It was important for Roger Federer to win this match. Jack Sock was high on confidence after his win at the Paris Masters week and quite capable of causing an upset based on his powerful serve and strong forehand. Moreover, the first match, in any event, is always risky and susceptible to upsets, especially for a player like Federer whose game depends mostly on timing and not on the heavy top-spin cut at the ball.
Roger Federer did not give Sock a break point opportunity and always stayed in control of the match. Jack Sock seemed to be a little nervous in the first set but had collected himself enough to put a reasonable resistance to the Fed assault. With this victory, Roger inches a step closer to his and eighth title for the year and seventh ATP Finals' title.
The US brings the Fed Cup home.
The US won the Fed Cup against Belarus, and CoCo Vandeweghe finished her Fed Cup season without a loss and became only the third player to put together three points in a Fed Cup final. The unknown Belarusian squad nearly pulled off an upset when Aliaksandra Sasnovich came back to beat Sloane Stephens from 5-2 down in the third set to win 4-6, 6-1, 8-6. The tie came down to the deciding doubles match, and the American duo of CoCo Vandeweghe and Shelby Rogers held their nerves to beat Sasnovich and Sabalenka 6-3, 7-6 (3). The US squad under Kathy Rinaldi's captaincy brought the Fed Cup home.
Save