Tennis: Daniil Medvedev, on the rise, beats Kei Nishikori in the Tokyo finals.
Daniil Medvedev's reward for taking out Milos Raonic in the quarters and Dennis Shapovalov in, the Tokyo, semi-finals, was an opportunity to take out, the home-favorite, Kei Nishikori in the finals, and he did not disappoint with a 6-2, 6-4 win over Kei.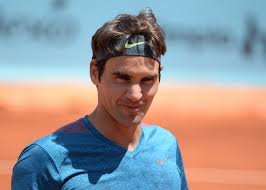 Medvedev gets to face Roger Federer in Shanghai.
The 22 years old Daniil Medvedev will move onto bigger and better opportunities and a date with Roger Federer in the first round of the Shanghai Master starting Monday. Medvedev is an up and coming 22 years old with nothing to lose in encounters with such heavyweights, and these are precisely the opportunities that champions seek?
Daniil Medvedev versus Kei Nishikori.
Nishikori enjoyed a 1-0 lead from their second-round encounter at the Monte Carlo Masters, earlier this year. Their most recent meeting, however, was under entirely different circumstances because Daniil came into the finals with the confidence of scoring impressive 7-6, 6-3 win over Milos Raonic in the quarter and 6-3, 6-3 over Dennis Shaovalov in the semis. Both those wins helped him gain the belief to overcome Nishikori.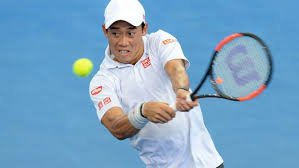 Kei Nishikori was invincible in the finals on his home turf.
Kei Nishikori had been quite invincible in the finals on his home-turf and won the finals here in 2012, and 2014. He was the favorite to win this final too. Medvedev, however, won his maiden title, as a qualifier, this year against Alex de Minaur, an Australian, in Sydney and then bagged his second against another home-favorite, Steve Johnson, at Winston Salem.
Daniil Medvedev also started as a qualifier in Tokyo and beat the home-favorite Kei Nishikori to win his third title in 2018.