Roger Federer is only the second man to score a century. 
In the Dubai Duty-Free Finals yesterday, the mighty Roger Federer seemed unstoppable from capturing his 100th ATP title. The Maestro is only the second man to win 100 ATP titles, the other being Jimmy Connors who has 109 to his credit.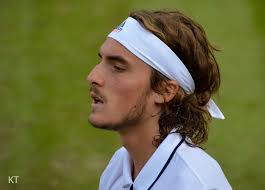 Roger's 100th title came in the final against Stefanos Tsitsipas.
Roger's century came in the final against the fast-rising Stefanos Tsitsipas, who was buoyed by his second title in the Open 13 in Marseille last week and win over Roger Federer in the fourth round of the Australian Open in January. Stefanos is not an up and coming youngster anymore, he is an established stalwart of the game and will be ranked 10 ten in the ATP rankings on Monday. His rise in the ATP rankings has been nothing less than stellar, and he will also be the one, most likely, to fill the vacuum in all-court tennis – as compared with baseline grinding – after Roger's departure.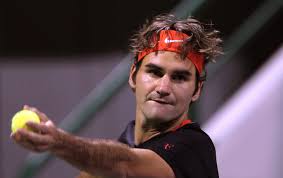 Federer was at his aggressive best in the match.
Roger Federer was aware of the dangers of an inspired Tsitsipas who probably was a little tired after the heavy dose of tennis over the last 13 days and a close three set against Monfils on Friday. Federer was at his aggressive best in the 6-4, 6-4 take-down of Tsitsipas.  He created ample opportunities to charge the net and dictate his game. Roger even made good on the two break opportunities Tsitsipas presented him, which was a far cry from 0 for 12 at the Australian Open, against the same player, earlier this year.
The win in Dubai earns roger his eighth title in the event and takes him from 7 to 4 in ATP rankings.
The 100th title is an absolute dream come true for Roger.
Roger's century comprises 20 slams, 6 year-end ATP finals, 27 Masters 1000, 22 ATP 500s, and 25 ATP 250s. Thirty-three of Roger's 100 titles came after his 30th birthday!
When asked about his thoughts on the 109-titles Open Era record held by Jimmy Connors in the award ceremony, Roger quipped – "We'll see how much more I've got left in the tank but reaching 100 is an absolute dream come true for me."
We hope Maestro's dreams continue to come true for our benefit and viewing delight.