French Open Tennis: Semi-final previews between Del Potro and Nadal, and Cecchinato and Thiem.
In the top half of the Men's draw at the French Open, Rafael Nadal struggled initially in the wet and heavy conditions, on Wednesday, against Diego Schwartzman but came through 4-6, 6-3, 6-2, 6-2 after the play resumed on Thursday. Juan Martin Del Potro had a tougher, 7-6 (5), 5-7, 6-3, 7-5, battle against Marin Cilic and somehow survived to set a semifinal date with Rafa.
In the lower half of the draw, Marco Cicchinato pulled off the upset of his life by taking down Novak Djokovic 6-3, 7-6 (4), 1-6, 7-6 (11), and Dominic Thiem dismantled, the golden kid, Alexander Zverev 6-4, 6-2, 6-1 in the quarterfinals to set up a battle of the single-handed backhands in the semis of the French Open 2018.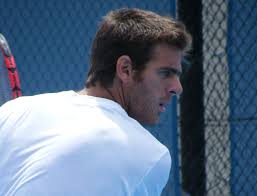 Rafael Nadal versus Juan Martin Del Potro.
Rafael Nadal game appeared vulnerable, against Diego Schwartzman, in the heavy and rain-drenched conditions on Wednesday. He was down a set initially but recovered to steady the ship, and was leading 5-3 in the second when the play was canceled for the day.
The wet conditions make the balls heavier and Nadal's wicked top-spin less effective. The balls do not rise as much in the wet weather, and the opponent gets the time to take them early enough and take time away from Nadal.
Can Juan Martin Del Potro beat Rafael Nadal on the Clay at Roland Garros?
The diminutive Argentine exposed an obvious chink in Nadal's armor and Del Potro, in our opinion, is better suited to more effectively exploit that kryptonite to his advantage. However, he would need to be lucky enough to enjoy somewhat similar, heavy and humid, conditions in the semis.
Nadal has a winning 9-5 record against Del Potro and has never lost to him on the clay. The heavy and humid conditions, however, can neutralize the clay advantage of Rafa's, and substantially improve Del Potro's prospects of winning. Moreover, how well can Juan Martin recover after the quarterfinal battle against Cilic may also be a determining factor in the match against Nadal?
Conclusion: Quite a few things have to fall in place for Juan Martin Del Potro to pull this rabbit out of his hat and, therefore, the prospects of Nadal advancing to the finals, in three or four sets, seem brighter than Del Potro's.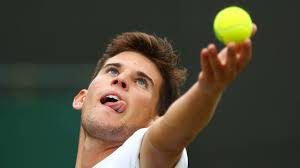 Marco Cicchinato versus Dominic Thiem.
Marco Cicchinato emerged from relative obscurity and a betting ban to prominence at this French Open by beating seasoned players like David Goffin and Novak Djokovic. He has had a dream run at the 2018 French Open. How far can he stretch that run will be tested yet again in the semis against Dominic Thiem?
Dominic Thiem has established his credentials as a contender at this year's French Open by taking out Alexander Zverev, Nishikori, and the highly talented Stephano Tsitsipas. He is fired up and hungry to reach the finals, and get a shot at the title in his favorite slam.
The battle of the single-handed backhands.
Both Dominic Thiem and Marco Cicchinato wield a single hander for the backhand, and Thiem's may even be more powerful, but Cicchinato's is highly effective and struck earlier as compared to Dominic Thiem's. Will Marco be able to ride on the high of his quarterfinal's win against Djokovic, and put an end to Thiem's French Open title-quest this year?
Conclusion: We, at 138mph, feel that Dominic Thiem has a better chance of winning this battle of the single-handed backhands. Marco Cicchinato's prospects of winning the match, however, cannot be written off entirely; and there is a chance that he could win this in four or five sets.