Will the Big Three continue to dominate in 2019?
Will the Big Three continue to dominate tennis or are we in for a change of guard in 2019?
The greedy trio of Federer, Nadal, and Djokovic.
It was all about Roger Federer in 2004 and about Rafael Nadal and Roger from 2005 until 2007. Novak Djokovic then joined to form the inconsiderate Big Three, devouring most, if not all, slams and big titles since 2008. The tennis world, since 2008, has been plagued by the tyranny of the Big Three with only Stan Wawrinka and Andy Murray providing temporary relief. So what does 2019 hold for the greedy trio comprising of Roger Federer, Rafael Nadal, and Novak Djokovic?

Djokovic enjoyed a stellar 2018?
Novak Djokovic enjoyed a stellar 2018, after a disappointing 2017, and won the last two slams and reached the finals of the ATP Finals in 2018. He was, however, demolished by Alexander Zverev in the ATP Finals, and overpowered by Karen Khachanov in the finals of Paris Masters a week earlier. The match against Zverev and Khachanov provides a roadmap for other hard-hitting youngsters to follow and render ineffective Djokovic's retrieving and grinding abilities. It will be a tough act, however, to emulate and require considerable power-hitting and talent to play at and inside the baseline and charge the net to keep Djokovic real. Zverev and Khachanov demonstrated how to beat Djokovic, and many, with power and talent, noticed.
Novak's textbook style has found many imitators.
Novak Djokovic's style is very text-book and workman-like, and, therefore, easy to teach. Novak's success and easy to replicate playing style has already spawned many imitators younger, stronger, and as hungry as Novak. Hyeon Chung, Borna Coric, and many others play a game similar to Novak's. Even Khachanov sports a similar baseline game, only with more power and variety.

Novak's imitators, with more power than Novak, have an immediate advantage over him.
Many such younger-imitators, with power, compensate for their lack of experience with powerful flat ground shots which keep Djokovic on the run and short on time. The over 28 brigades played the same baseline game but either lacked the power and flat hitting from the baseline or the consistency to go toe-to-toe in a 12 shot rally against Novak. The below 22 contingent, surprisingly, can not only out-hit Novak with power but also stay with him in longer rallies from the baseline. In November of 2018, both Zverev and Khachanov demonstrated an edge over Novak in the longer rallies.
Djokovic runs the risk of being undone by his powerful clones.
Novak Djokovic will soon find himself in an unenviable position of facing his, more powerful, clones in the later stages of events. The clones, over time and with increased experience, would prove detrimental to Djokovic's continued domination of the tour. Novak Djokovic, therefore, is pretty much condemned to track balls at the baseline and depend on out-grinding the opponent for, what will soon feel to him, eternity. Rafael Nadal, on the other hand, is not only good at approaching the net but also a consummate volleyer. Nadal, however, is content 10 feet behind the baseline and not used to implementing the net-approach tactic. Djokovic, like Andy Rodick, is quite clueless at approaching the net and equally inept when at it. He faces a real risk of being undone by his clones.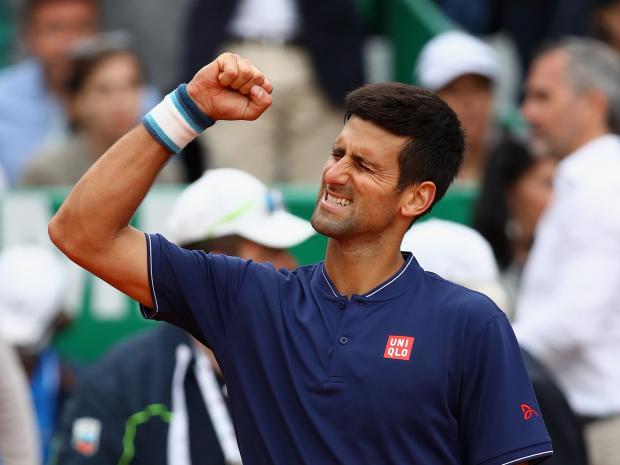 What can we expect from Djokovic in 2019?
Óf the Big Three, Djokovic, because of the lack of a weapon, is most at risk of losing the aura-of-superiority in the slams and also his number one rank. If Novak Djokovic stays healthy, then by the end of Wimbledon 2019, we'd not only know of Novak's 2019 but also his remaining career. Novak is a champion, he, however, isn't Rafa, on the clay, or Roger with a racket. If Novak wins another slam, we expect him to remain a force in 2019, and if not, then we at 138mph would probably announce him done and dusted with his career by the end of 2020.
What can Djokovic do to maintain dominance beyond 32?
Novak Djokovic will need to improve his transition game and net approach to add that extra weapon to his arsenal. We, however, believe that at this stage in his career, it would be difficult, if not impossible, for Novak to improve that particular aspect of his game. If Djokovic is successful at abandoning the wait-and-watch approach for first-strike tennis from the baseline, he could prolong his life as a champion. It would be a risky proposition, for someone not as talented as Roger, but one with a fighting chance of success beyond 32. He must cut points shorter or risk an early retirement, forced upon him by his clones outgunning him from the baseline.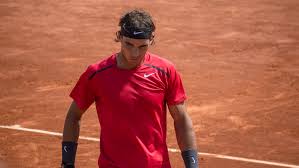 Rafael Nadal will be a force on the clay until his knees surrender for good.
Rafa – the king of clay – will continue to dominate on the clay till his knees give up. The knees, however, could continue for a couple more years. Rafael Nadal is a force-of-nature, an untiring-spirit who can run forever on the clay and will not stop anytime soon. Nadal's ability to run forever, fetch every ball on the court, and smack it back with incredible topspin and complete disregard for form, balance, aesthetics, and the damage it causes his body, is enough to drive the last nail through the confidence of his opponents.
Why hasn't Rafa already succumbed to injuries?
Based on the playing style and the mileage accrued over the years, Rafael Nadal's career should have ended by now. He, however, continues to rule – at least on the clay. We, here at 138mph, attribute this phenomenon to constant injuries which allowed Rafa to take off between two and five months in most years as a pro. Therefore, Nadal's is playing at this high level, albeit on clay only, because of, and not despite, his recurring knee, elbow, wrist, palm, and pinkie problems.

Roger Federer versus Rafael Nadal.
Rafael Nadal dominated Roger until December 2016, and the high bouncing cross-court forehands, to Roger's single-handed backhand, helped Rafa in their matchup. Roger Federer, however, turned the tables on him and beat him in four consecutive meetings in 2017. We don't expect the equation to change between Nadal and Federer unless Rafa learns to hit flatter and harder, and right through Roger Federer, or play an ultra-aggressive style of tennis by limiting to less than six shots. Since that mindset is not going to fly with Nadal, Federer will, therefore, continue to dominate in at least eight of the ten times they meet hereafter. Nadal will, however, have a realistic shot at taking Federer out on the clay. Federer, however, will not have the stamina or the inclination, at thirty-eight to go through the grind of clay-court tennis.
It may not even be smooth-sailing on the clay.
The sailing, even on the clay, might not be as smooth as it was in 2018 for Rafael Nadal. At the very end of it all, not much can prevent Nadal from winning his 12th Roland Garros if he plays the way he played in 2018. However, that might not be easy with Nadal's style of grinding tennis, which effectively makes his 32 years equivalent to Roger's 40. Nadal's fans would be best advised to watch all his matches, as any, in 2019, could be his last. It may all come to an abrupt end if his knee problems persist. It may also be better for Nadal to skip most, if not all, of the hard courts. He may want to save those knees unless the draw opens up for him the way it did at the 2017 US Open.
What can we expect from Nadal in 2019?
Barring bad knees and retirement, Nadal, however, should manage to win the French Open in 2019. He should also be able to add a few more clay court trophies to his trophy cabinet. He'd then get schooled on the grass by just about anyone with a good serve. Winning other slams would be nothing short of a miracle and will, probably, not come to pass this year or hereafter.
Prediction: Rafael Nadal has a good shot at winning the French Open in 2019 again. If Rafael Nadal is not able to win the French Open this year, he will pack his bags for good by the end of next year.

Will Roger Federer be able to defy age for another year?
Roger Federer is a bundle-of-talent and grace on the court. He even reinvented his backhand at 35, to break the Rafa code and nullify Rafael Nadal's forehand, which was shaped to take apart the Maestro's game. At 37, he remains a force at the very highest level in pro-tennis, and we expect him to continue enthralling us with his other-worldly tennis, in 2019.
Can Roger Federer duplicate his 2018?
Roger Federer had a stellar 2018 for a 37 years-old, and it would be a miracle to top that. Roger, however, can continue to be a contender at all, except the clay, slams if he can play at 80% of his 2018 level. Roger Federer is a rarity in today's tennis landscape designed to aid the grinders and retrievers, and at 37 the Roger sightings, wherever and whenever they may be, should be cherished, because they will get even rarer over the next three years.

Will Federer serve to continue to be his friend in 2019?
Federer's serve was a reliable get out of jail card for him in the, not so distant, past; it, however, did not work so well for him in the last quarter of 2018. For an ultra-aggressive player, in the twilight of his career, an undependable serve portends troubles ahead. He must regain the magic in his first serve or stand little chance against the very best in five sets.
What can we expect from the Maestro in 2019?
Roger Federer's mixed performances in the last quarter of 2018 allowed him to avoid losses despite inconsistencies and atrocious service games. He won the Basel Open and did well to go toe-to-toe for three hours and snatch defeat out of the jaws of victory, against Djokovic, at the Paris Masters. 138mph, therefore, will not write the Maestro off yet and give him a shot at winning the Australian Open and Wimbledon in 2019. In reality and at, nearly, 38, it would be amazing if he manages to reach the final of a slam.