Can anyone stop Djokovic at Roland Garros 2020?
Can anyone stop Djokovic at the French Open 2020? The cold, and low bounce conditions at Roland Garros 2020 are suited better for Novak than Rafa.
Tsitsipas remains the last man standing
Stephanos Tsitsipas, we believe, remains the only man standing between Novak and La Coupe des Mousquetaires now. Is Stephanos up to the task?
Novak enjoys a 3-2 head-to-head advantage against Stephanos, and also won the last two between them. He also also won the only clay court duel between then in 2019.
Tsitsipas, however, has shown good form, and except against Munar, has not lost a set yet. His straight set victories against Dimitrov and an in form Rublev are specially noteworthy. He may be peaking at the right time.
Also read – Decoding the BIG THREE
Djokovic not only has the experience but also gamesmanship to help him under inclement circumstances. He resorted to feigning injury and injury time outs against Busta in the quarterfinals. And, Busta was correct in calling Novak out on that. Novak, however, is a master at that craft. Most players expect that curve ball from Djokovic, especially if they seize an advantage at any point during the match.
Tsitsipas only strategy here would be to play ultra aggressive without making unforced! If only that was possible. Roger in his mid 20s was the last player to reach that zen state of mind.
Conclusion – Novak Djokovic in four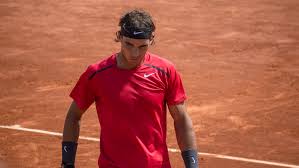 Rafael Nadal versus Diego Schwartzman
Diego played spectacular tennis against a depleted Thiem in the quarters. And, the five setter against Thiem will play a role if the match against Nadal goes into the fifth.
Nadal remains untested so far and has not lost a set yet. And, he may not drop one before the finals, if Schwartzman is not fully recovered from the five set duel against Thiem.
Nadal enjoys a 9-1 advantage against Diego, but Diego won the last one on the clay. Rafa will be out for revenge on his turf and Diego may not be able to resist the bull's charge this time around.
Conclusion: Rafael Nadal in four
Can anyone stop Djokovic?
Nothing short of a miracle can stop Novak from winning the French Open 2020. The court and playing conditions suit his playing style better than Nadal's. Djokovic, moreover, is in Nadal's head and it wouldn't be easy to cast out the Serbian demon this time.
Can anyone stop Djokovic? The answer is a resounding no.