Tennis: The final word on the 2018 Australian Open men's final.
As predicted by 138mph and others, the Australian Open Men's trophy was Roger Federer's again. Moreover, we feel vindicated that Marin Cilic made it somewhat competitive and quite close, by taking it to the fifth set. The 2018 Rafael Nadal avatar would have lost in straight and not extended the Maestro to the fifth.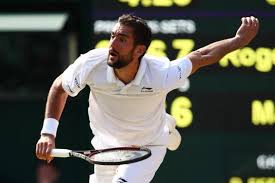 Our take on the 2018 Australian Open Final.
Much has already been written about the 2018 Australian Open final, so we'll spare you a set-by-set account of the match and get straight down to the core of what transpired under the closed roof of the Rod Laver Arena last Sunday. Marin Cilic played his best tennis that day and was helped enormously by Roger Federer's mental letdown in the middle of the fourth. We believe that Roger played a little better than Cilic in the second set but still lost in the tie-break, which is acceptable as the tie-break is mostly a crap shoot. By the end of the fourth Cilic had found his range and was barreling his ground shots and serves to push Roger on the back foot, and Roger Federer is never comfortable on the back foot and too far behind the baseline. Buoyed by the shift in momentum and aided by Federer's drop in first serve percentage, Marin Cilic was emboldened to play freely by the middle of the fourth and Federer looked in trouble.
However, Roger Federer's unearthly talents and the champion's mentality were able to hold Marin Cilic back just enough to avoid being broken and break Cilic at the beginning of the fifth instead. How he manages to pull that rabbit out so often, is well detailed in "Decoding the Big Three & Murray."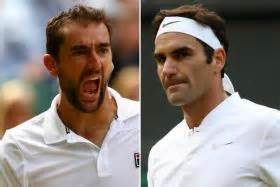 Was Roger Federer helped by Marin Cilic's un-forced?
There have been claims about Roger Federer being helped by the inordinate number of unforced errors by Cilic. Of course, he was. However, Cilic's game, to be effective, requires him to pound that flat forehand and backhand as hard as he can and then hope for it to either elicit an unforced error from the opponent's racket or land as a clean winner. When Cilic finds his range then those shots are devastatingly accurate and win him the match, however, more often, than not, those same shots head straight into the net or outside the lines. Such is the nature of that, "go all out and pound the ball flat," beast. Moreover, Federer is not just any opponent, he can ensure, more often than not, that someone like Marin Cilic doesn't find his range. He is the master at disrupting rhythm with variation, and frustrating his opponents into making more than their usual share of errors.
What about the closed roof helping Roger Federer win?
What about it?