Tennis: The Fed was flawless in the 6-2, 6-2 dismissal of the Baby Fed.
Roger Federer played for the first time in Rotterdam in 1999, as a seventeen-year-old and 178th ranked. He lost in the quarterfinals to Yevgeny Kafelnikov in three.
Roger reclaims the number one rank with the title at Rotterdam.
Nineteen years and twenty slams later, Roger reclaimed not only the number one rank but also his third title at the Rotterdam Open. After successfully defending his Australian Open title earlier this year, Roger Federer won the 97th ATP tournament of his career, and second of the 2018 season today. Roger Federer is also unbeaten in 2018!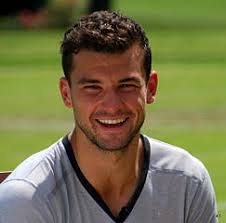 Federer was flawless in his seventh victory over Dimitrov.
Federer was flawless in the 6-2, 6-2 dismissal of the Baby Fed, Grigor Dimitrov, and is a perfect 7-0 against the Bulgarian now. Roger Federer converted his first break-point in the fifth game and broke Grigor Dimitrov again in the seventh. Dimitrov was broken in the very first game of the second set and it took Federer only 55 minutes to finish the match. Federer dominated on his service and won 82 percent of the point on service.
Roger Federer eyeing his 100th title now.
Roger Federer snatched the number one title from his arch-rival, Rafael Nadal, and it took him over five years to reach number one this time around. Roger now becomes the oldest number one ever and said his next goal is to win his 100th title, and, barring injuries and ill-health, the exceptional quality of his tennis since early last year should see him reach that target within 2018 itself.