Tennis Snippets: ATP Finals in London, Nadal's surgery, and Djokovic's crown.
Novak Djokovic, the newly re-anointed number one, and Roger Federer have confirmed participation in the ATP Finals to be played from the 11th to the 18th of November in London.
Rafael Nadal will skip the year-end ATP Finals.
Rafael Nadal, quite predictably, will skip the year-end ATP Finals to undergo ankle surgery. The announcement did not come as a surprise because Nadal is mostly MIA for this event. Nadal's participation in the event, in fact, would have come as a shock to those who follow the sport. Nadal, however, did not mess up the draw this time around and announced his intention to skip the event prior to the making of the brackets. 138mph wishes Rafa a successful surgery and a speedy recovery.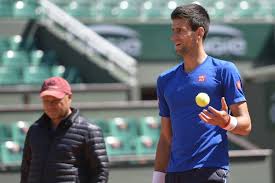 Djokovic wears the number one crown again.
Novak Djokovic wore the number one crown again. He is a true champion and as resilient as they come. He shot up from 22 to number 1 in 2018 and enjoyed an incredible second half of the season. He deserves to be number one and, with Nadal on the stretcher for the foreseeable future and Federer on the old-age pension plan, Djokovic could occupy that number one slot for a while. He, however, would have to implement at least one of the two game-plans, detailed in our previous post, to ward of the powerful and younger Novak-clones spawned by his success and easy to replicate playing style.
The year-end ATP Finals in London.
The year-end ATP finals in London have Roger Federer with Kevin Anderson, Dominic Thiem and Kei Nishikori in the Leyton Hewitt bracket, Novak Djokovic, on the other hand, has been bundled with Alexander Zverev, Marin Cilic, and John Isner in the Guga Kuerten bracket. Assuming no last-minute retirements and changes, we expect Federer, and Kei Nishikori from the Hewitt and Djokovic and Cilic from the Kuerten group to make the semi-finals.
A possible semi-final or final clash between Novak Djokovic and Roger Federer would be the "piece de resistance" of the event.