Tennis: Serena Williams' loss is Maria Sharapova's gain at the French Open 2018.
Serena Williams' withdrawal, from the match against Maria Sharapova, at the 2018 French Open was a setback for the organizers, crowd, and fans.
Fans were robbed of the clash between bitter rivals.
Many were looking forward to this much-awaited encounter between the two. Serena's departure, however, robbed the fans of this clash between bitter rivals. The tension between these two is as palpable as the better quality of Serena's game, as compared to Sharapova's, on the court.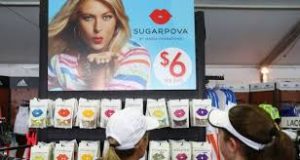 Serena Williams has not lost to Sharapova since 2004.
Serena Williams is 23-time Grand Slam champion, and has a 19-2 record against Maria. Serena has not lost to Sharapova since 2004. Serena was making her first Slam appearance after the birth of her daughter. Here's what Serena had to say about her withdrawal, "I, unfortunately, have been having some issue with my pec [pectoral] muscle; right now I can't actually serve, so it's hard to play. I can't physically serve."
"It's very difficult because I love playing Maria. Her game matches so well against mine."
Serena Williams said that her injury occurred during the match against Julia Goerges, and strapping her shoulder to protect the muscle had little impact during her doubles match alongside Venus Williams on Sunday.
Will the injury jeopardize Serena's Wimbledon participation?
"It didn't start before I got here," Serena Williams said. "It was really painful and I didn't know what it was. I'm going to get an MRI tomorrow, I'll stay here and see some doctors here, but I won't know about [Wimbledon] before that." Williams continued, "I'm beyond disappointed. I gave up so much – time with my daughter time with my family I put everything on the court all for this moment. So it's really difficult to be in the situation. [But] I try to think positive and think of the bigger picture, the next events and the rest of the year."
Is Rafael Nadal the only real deal in the world of pro-tennis today?
Maria Sharapova, on her part, came up with a mundane canned tweet about how she was looking forward to her match against Serena Williams.

Is Rafael Nadal the only player one who openly accepts that he doesn't look forward to playing those players he is not very comfortable playing?