Celebrating Roger Federer's artistry with the "Federer-hoodie."
Roger Federer is the most prolific shot-maker of all times. His elegant and super-aggressive style captivates the attention and imagination of all.
A champion, as we know, is measured by his trophies. What, then, is the measure of a great player?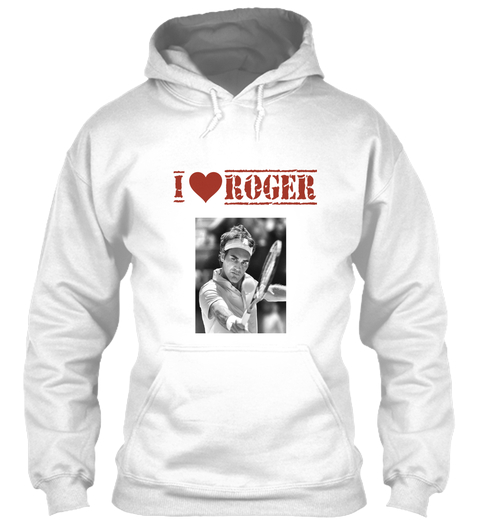 Click here or on the Federer hoodie for details or to buy
The great ones have the innate ability to make the difficult appear easy. The Maestro makes tennis look easy and beautiful enough to inspire couch-potatoes to hit the tennis court.
The hoodie celebrates the on-court artistry, poetry, and greatness of Roger Federer the GOAT.