Roger comes out of hiding with a new hair cut and promise of magic!
Well seems like since grass court season has rolled around good old Roger Federer is finally out of hiding and waiting once again to roll on those sacred grass courts of Wimbledon that he loves so much. But first he needs to get through Stuttgart, where his first match will be against either veteran Tommy Haas or the doubles specialist Pierre-Hugues Herbert.
The match is scheduled to be on Wednesday and should not be too much of an issue for Roger no matter which opponent he plays, and if the match is a problem then what exactly has Roger been doing for two months at home? On the other hand, Federer will be out of match practice and may not perform the way that everyone expects him to, but I doubt that will be the case since Roger has so many years of match experience. He should have quiet the insight on the inner workings and dynamics of matches and exactly how to handle them. He won't be lacking in practice against different types of spins and playing styles because Roger is also known for practicing with a lot of players on the tour which should have provided him with more than enough preparation for his grass court season, which will eventually blend into the hard court season.
Federer seems to be waiting to display his massively changed and hopefully improved game which he has been secretly tinkering away at for the last two months. Roger hasn't been on tour since April 2nd after he won the Miami Open and announced that he would be missing most of the clay court season, and will only play the French Open in the hopes of winning another Grand Slam title. Roger however seemed to have realized that clay is just not the surface for him anymore given his age and playing style, and therefore decided to skip the French Open as well, resulting in a two month absence from the tour in the middle of the season.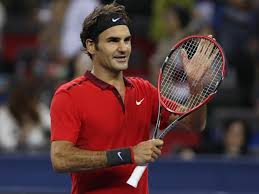 The changes Federer seems to be sporting are not limited to just his game and playing style, but apparently also his haircut, which is considerably shorter from the locks of hair he used to have and the ponytail he used to sport in his even younger days. Is this a sign of maturity or oldness, I do not know. With such short hair I guess that will be the end of Roger's headband days and many of us will be sad to see it leave. Hopefully Roger doesn't start wearing one of his own caps on court during his matches.
To be real about Roger's real reasons for missing the French though, it is obviously because he realized he had no chance of winning the French, and therefore no chance of going to Paris and winning the 19th Grand Slam title that he so desperately wants to win. Why does he want to win it? Because although Roger is a nice guy, he is extremely competitive and is definitely not happy about the way Nadal is rapidly catching up to his Grand Slam count, which after this French Open is 15, just 3 away from Roger's current 18. Roger knows that the faster surfaces are his best bet for winning, and that is exactly why he will be playing the rest of the season which is mainly grass and hard court, without any other interruptions. In fact Roger says that there will be no more breaks.
"There are no more breaks now. I've had enough breaks. I'm a practice world champion now and that's not who I want to be. I want to be a champ on the match courts. So I'm going to be playing a regular schedule for the second part of the season…. And this is the beginning here at the Mercedes Cup in Stuttgart."
The first half of the season has been quite unpredictable, and even Roger admits so. The way Andy Murray and Novak Djokovic were playing right at the beginning of the season, evident from their epic final in Doha, made it seem as if the race for world number 1 and 2 at the end of the year would be fought between last year's world number 1 and 2. However the season would take a twist and a turn and Roger would shine at the Australian Open, going on to win Indian Wells and then the Miami Open. Nadal has had another outstanding season on clay, winning Monte Carlo, Barcelona and Rolland Garros. It seems as if the Roger and Rafa rivalry is being revived, even if it is only for the year end rankings, and we could very well see these two names once again at the top of the rankings.
"Obviously Rafa is in great position to finish World No. 1. For him it's going to be all about staying injury free. For me it's about getting back to winning ways, where I left off in Miami."
Seems like Roger is more focused on winning those Grand Slams than attaining the number one ranking.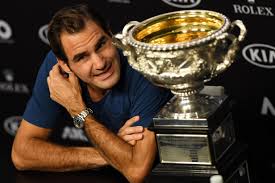 Roger also seems ready to take advantage of the fact that Murray and Djokovic seems to be a little off their game, and that the up and coming players like Thiem and Zverev haven't yet fully found their niche on tour. However, Roger also acknowledges that Murray and Djokovic, along without other top contender like Stan and Zverev, could see a dramatic improvement in performance during the second half of the season, not only because of match and tournament experience that is building throughout the year, but also because of the more comfortable hard court surface they will be playing on.
"I'm sure a lot of guys are going to start playing their best in the second half of the season, like Murray, Djokovic, Nishikori, Raonic, Zverev, Kyrgios, Stan. We'll be playing our best tennis. It's going to be an epic finish to the end of the season. Quite exciting actually for the ATP tour," says Roger.
As the clock ticks down to Roger's first match in two months, it would be an understatement to say that rather than thinking about the year end ranking, most players will be keeping a close eye on exactly how Roger is playing and how he proceeds through the draw.
I know I will.
Save
Save
Save
Save
Save