Reliving Sir, and the player, Andy Murray.
Andy Murray has recently announced he may not be able to continue as a tennis pro because of the unbearable pain from the hip surgery.
The Journey from number one to announcing retirement.
Sir Andy Murray finished his 2017 season with a 25-10 win-loss record and a title. He was ranked number one at the time of his 63 4-6, 7-6, (4), 1-6, 1-6 quarterfinals loss to Sam Querrey at the Wimbledon. Right after that loss, he announced that he'd be missing the rest of the season due to recurrence of a hip injury. The 18 months, injury and pain infested journey, from the number one spot to announcing retirement as 230 in the world is another ugly aspect, and sad reality, of professional tennis which places superhuman physical demand on the player.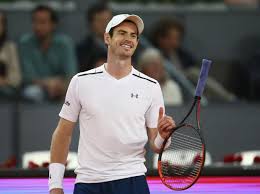 Murray's 2017 until Wimbledon.
Murray started 2017 with a final showing at the Qatar Open where he lost in three close sets to Novak Djokovic. He lost 5-7, 7-5, 2-6, 4-6 in the pre-quarters of the Australian Open to Mischa Zverev, and recovered, in the next tournament, to win the Dubai Duty-Free by beating Lucas Pouille 7-5, 6-1 in the semis, and Fernando Verdasco 6-3, 6-2 in the finals. Andy Murray lost 7-6 (6), 3-6, 7-5, 6-7 (3), 1-6 to Stan Wawrinka in the semi-finals of the French Open.
His Wimbledon prep was somewhat incomplete with the straight set loss to Jordan Thomas of Great Britain in the first match at the Aegon Championships. Despite his lack of grass court preparation and a painful hip, Andy Murray managed to reach the quarterfinals of the Wimbledon, where he lost to Sam Querrey in a tightly contested five-setter.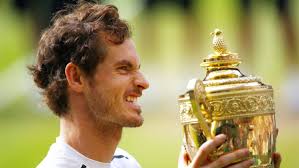 2016 – The year of Sir Murray.
Sir Andy Murray ruled the ATP rankings comprehensively and finished with nine titles and a 78-9 win-loss record in 2016. Not only did he win the Wimbledon and successfully defended his Olympic gold, but also won the prestigious year-end ATP Final by beating Marin Cilic, Kei Nishikori, Stan Wawrinka in the round-robin, Milos Raonic in the semis, and Djokovic in the final that year. He won five consecutive tournaments, after the US Open, and lost only to Juan Martin Del Potro in the Davis Cup.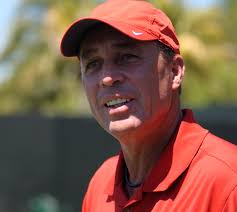 Andy Murray's earlier struggles.
Murray had to climb an enormous mental hurdle to win his first slam in 2013. He lost two Australian Opens, a Wimbledon and US Open before Ivan Lendl steered him to his first slam win at the 2013 Wimbledon. Murray was always pegged to win a slam at some point in his career, but four successive losses in the finals of slams can be mentally debilitating for any player and Murray was smart to take on Ivan Lendl to overcome that mental hurdle.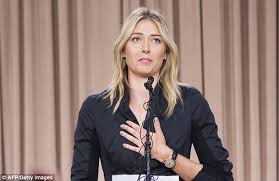 Andy Murray as a person.
As good a player as Andy Murray is, he is a better human being. We have admired him for being outspoken about what he perceives unjust and wrong.
He is not only an unabashed crusader for women's right to equality and equal pay but also one of the very few who did not care for Maria Sharapova's celebrity and was vociferously critical of the use of Meldonium for performance enhancement purposes by her and other athletes and sports persons. "I think since January 1 there have been 55 athletes who have failed tests for Meldonium. I find it strange that there's a prescription drug used for heart conditions and so many athletes competing at the top level of their sport would have that condition. That sounds a bit off to me," he had said. "If you're taking a prescription drug, and not using it for what it is meant, you don't need it. You're just using it for its performance-enhancing benefits, and that is wrong, clearly," Murray had opined on Sharapova's Meldonium use.
He enjoys a great personal life and family. Murray is married to Kim Sears and has a daughter with her. He received his knighthood in December 2016 and is the only tennis player, since Sir Norman Brookes in 1939, to be knighted.
Andy Murray's playing style.
Andy Murray ranks just below Roger Federer, Stefanos Tsitsipas, and Stan Wawrinka in the talent department and can play an aggressive brand of tennis. He is an expert at volleying and, unlike Djokovic, knows how to approach the net. He can take the balls early and is quite comfortable with half and swing volleys. Murray, however, chooses to stay ten feet behind the baseline and retrieve. He is perhaps the fastest sprinter on the ATP tour, but uses his speed to set-up running forehands, rather than start, reach, and hit early to take time away from the opponent. Time and again and in the 2012 Olympics, however, he revealed his aggressive side and played the kind of tennis which he could have played regularly to avoid excessive wear and tear, and injuries.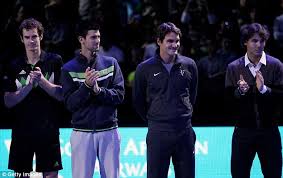 Andy Murray and the Big Three.
Murray is 11-14 against Roger Federer, 11-25 against Novak Djokovic, and 7-17 against Rafael Nadal. His record against the big three, we believe, would be better had he played an aggressive brand of tennis which, unlike Djokovic and Nadal, he is quite capable of playing. Playing aggressive tennis would not only have increased his chances of winning but also avoiding injuries and prolonging his tennis career.
We wish Sir Andy Murray the very best in his life beyond tennis.
It is never easy to end a career because of injuries. Andy, however, has a supportive family and the love of so many who love and respect him as a person and player. He should be proud of his accomplishments as a tennis player and his contribution to the sport. We wish Sir Andy Murray the very best in his life beyond tennis.