Rafael Nadal: Is the end to his undisputed clay court dominance imminent?
Rafael Nadal was rendered powerless by Fabio Fognini in the semi-finals of the Monet Carlo Masters event, and humbled again by Dominic Thiem in the semi-finals of Barcelona!
Do these losses portend an end to Rafa's undisputed dominance on the Clay?
Nadal has lost on the clay in the past too, the comprehensiveness of his last two losses, some say, suggests a tectonic shift in the clay-court landscape. Is the Rafael Nadal reign breathing its last?
Fabio Fognini is the ultimate shot-maker in the ATP.
Fabio Fognini is an unbelievable shot-maker and the only comparison to, a Fabio in the zone, is the Maestro himself. Fabio – on his day – can make the very best look puny and powerless. Luckily for Fabio's opponents, however, those days are far and few in between the usual disappointing and unfocused performances by him.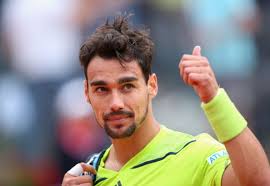 Fabio Fognini decimated Rafael Nadal in the Monte Carlo semifinals.
Fabio Fognini decimated Rafael Nadal with his dazzling shot-making from the baseline. Rafa was rendered powerless and – at times – appeared baffled by Fabio's ability to flatten backhands and forehands at will and deliver screeching winners, from any corner of the court! Nadal was not allowed to play his game and, thereby, pushed into making more errors than he usually commits. Fabio Fognini turned Rafael Nadal into a mesmerized spectator in his, own, match. Only Roger Federer has the Fabio-like ability to stun opponents into a spellbound stupor and mute spectators.
The loss to Fabio Fognini can be written off as a temporary blip or an unlucky day at work. The loss to Dominic Theim in Barcelona, however, is an entirely different story and cannot be attributed to either bad luck – of playing an in-form and exceptional talent – or a bad day at the office.
The difference between Rafa's and Dominic's game and playing style.
Dominic Thiem is a power-hitter but hits a heavy and top-spun ball which allows for longer exchanges and rallies – as compared to flatter shots. Thiem transfers his weight into the balls, whereas Rafael Nadal tends to fall back when executing forehands behind the baseline. Rafa's forehand, therefore rises high and moves away from the opponents, Thiem's, on the other hand, pushes opponents back, and onto their back foot.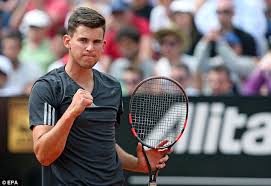 Thiem dominated the points against Rafa in Barcelona.
Thiem struck his balls with length and used the heaviness of his shots to push Rafa behind the baseline, which forced Rafa to hit shorter balls and easy targets for Thiem put away. There was palpable furiousness to many of the rallies between Rafa and Dominic, with Thiem dominating and dictating most of them. Rafa was unable to handle the pace, length, and heaviness of Thiem's balls from the baseline and produced that undesired short ball or unforced error by the end of – most of – those rallies. Thiem took the balls early, drove them with length, and pounced on loose and short balls from Rafa. Dominic also controlled the center – off the court – effectively and made Rafa run-around before putting away the inevitable loose or short ball. Rafa tried to attack Thiem's single-handed backhand but Dominic would have none of that, he took the balls even sooner and varied its direction and length, stunning Nadal with effective drop shots from the backhand. Rafa had no place to go except prolong points ineffectively, in the hope that Thiem may suffer a drop in his level of play and aggressiveness.
Rafael Nadal's lost quite comprehensively to Dominic Thiem in Barcelona.
Rafael Nadal embroiled Dominic Thiem in quite a few extended rallies but couldn't turn those exchanges to his advantage. Thiem beat Nadal by playing the game that Nadal – was born to play and – has successfully employed to win 11 French Open trophies so far! Unlike Fabio Fognini, Dominic Thiem displayed no rush to end points by hitting screeching winners from the baseline, but by maintaining consistent length and heavy balls he gradually built his way into the points, to – eventually – force a short or loose ball or an error from Nadal. Only Novak Djokovic, we thought, had the capability to out-grind Rafa, but, apparently, it seems, Dominic Thiem too can pull off that miracle.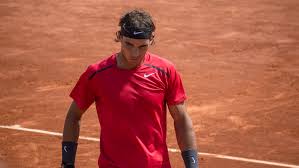 What's next for Nadal?
Nadal's claims – that he was short in confidence or played the worst match ever against Fognini – ring hollow because – we believe – on those days he was outplayed by better players with superior technique and strategies. While Fabio took the balls early and flattened the shots to take time away from Nadal, Thiem used the length and weight of his balls to push Nadal further on the backfoot to produce either errors or short or loose balls from Nadal's racket! Thiem also struck his backhand very early to take time away from Nadal. Together, Fabio and Dominic showed that there is more than one way to skin the cat.
Rafael Nadal and his team must be a little worried at the results of the last two tournaments, but he has the spirit of a champion and tactical wisdom of an old and battle-hardened warlord, and – as in the past – should recover from those devastating losses. There is little he can do, except play more aggressive, which, however, may result in more unforced errors. He can also hope that his opponents not play with either the consistent ferocity of Thiem or the mad genius of Fognini.
The writing on the wall is quite loud and clear and, we believe, it would be difficult, but not impossible, for Rafael Nadal to lift the French Open trophy in 2019.