Rafael Nadal, and John Isner caught drunk on the Roger Federer kool-aid!
Roger Federer's shot-making and fluid on-court grace have mesmerized his opponents and engendered fan-like reactions and comments from those who should have prayed for his early retirement and dug for flaws in his game instead of indulging him with tributes and acclaim.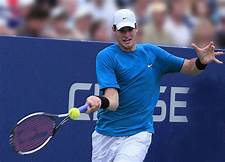 John Isner's spewed fan-like, and giddy remarks after his recent loss to Federer in Miami.
After his loss to Roger Federer in Miami last week, Isner remarked: "Roger was standing in close as well. Just reacting very well and very fast to my serve. I mean, he's something else."
"Roger, we're so lucky to have you, and want you to keep playing and – literally – never retire," John Isner added. Such fan-like adulation we'd expect from a rabid fan and not an opponent who just got whipped by Federer.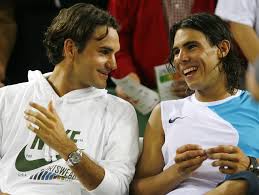 Rafael Nadal's obsessions with Roger Federer.
After his loss to Federer in the 2007 Shanghai Masters Cup, Rafa was all praise for Roger and said: "If he is playing very good, I have to play unbelievable. If not, it's impossible, especially if he's playing with good confidence. When he's 100 percent, he's playing in another league. It's impossible to stop him. I fight. I fight. I fight. Nothing to say. Just congratulate him."
Rafa when asked about his game as compared to Roger's, commented: "If anyone says I am better than Roger, then he doesn't know anything about tennis." That comment from a contemporary with 23-15 head-to-head advantage against Roger seems a little Incredulous, to say the least.