Nadal, after his humiliating loss to Fognini in Monte Carlo, seeks redemption in Barcelona.
After being schooled by the talented Fabio Fognini in Monte Carlo, Rafael Nadal must be eager to reverse his fortunes and win the Barcelona title this week. His draw, however, is peppered with landmines, but Nadal stands a good shot at navigating his way onto the winner's stand on Sunday.
Rafael Nadal cannot afford his loss to Fabio affect his performance in Barcelona.
Rafael Nadal appeared powerless against Fabio Fognini's baseline-aggression and his ability to change spin, flight, and pace of the balls. Fognini flattened his shots at will and forced Nadal into making errors he normally doesn't make. Fabio had an answer to whatever Nadal could throw at him and lead 5-0, and 40-0 in the second. If Fabio had not tightened and started pushing instead of hitting balls, at 40-0 and 5-0 in the second, Nadal would have been bageled. Nadal felt humiliated by that loss and even tried to pass it off as the worst match he had played in fourteen years. I have, however, seen Nadal play much worst in the past. Rafa's aura of invincibility – on the clay – suffered a setback because of his humiliating loss to Fabio last week, and many would relish their chances – against Nadal – a little more now. Rafa, however, must leave all that behind, and focus on the Barcelona event. He has to get back to the basics, rebuild one point at a time, and – like Stella – get his groove back, and pronto.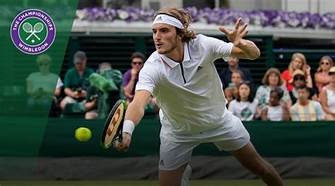 Rafa would have liked an easier draw in Barcelona.
Nadal's draw – in Barcelona – is quite brutal and he'd done better with an easier one there. After a first-round bye, Rafa faced Leonardo Mayer – in the second – and, quite uncharacteristically, dropped a set – his first since 2015 at this event – en route to booking his 10th meeting with David Ferrer who routed Lucas Pouille 6-3, 6-1 in the second. Although Ferrer cannot be favored over Nadal, but has beaten Rafael Nadal in the past and cannot, therefore, be written-off – entirely – from staging an upset. His quarterfinal opponent – if the rankings hold – could be Stefanos Tsitsipas, and he too could test Nadal.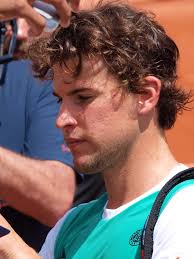 Dominic Thiem could end Nadal's journey in the semifinals.
A possible semifinal against Dominic Thiem could be exciting and, given Nadal's mental state, produce an early dismissal of Nadal. Thiem has beaten Rafael Nadal on the clay more than once and knows how to beat him again. It'd benefit Thiem's French Open prospects tremendously if he could register another win over Nadal. This match will be as good as the final of the tournament, and it'd be important for Nadal to win after his loss to Fognini, last week.
A title in Barcelona would be an opportunity for Nadal to salvage his pride and reclaim his mojo. If Nadal can make the finals, then there's a good chance of him taking the trophy home too.