Indian Wells: Will Roger Federer be able to defend his crown?
Roger Federer's draw, at the Indian Wells, is not that tough, but what is? Novak Djokovic, on the other hand, has it tough. However, is there an easy draw for Novak nowadays?
Roger Federer needs to get past his first match against Federico Delbonis.
Roger Federer received a bye in the first round and is set to meet Federico Delbonis who leads 1-0 in their head-to-head. Before the fans get too excited about Roger Federer's opportunity to avenge his 2013 loss to Federico Delbonis, we'd like them to note that this would be Roger's first match of the tournament which is always tough. Federico, on the other hand, is match hardened by his three-set victory over Ryan Harrison.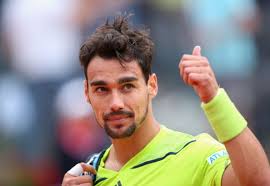 Fabio Fognini could make life difficult for Roger Federer.
We expect Roger Federer to prevail and then face his next real challenge, in the fourth, against the mercurial Fabio Fognini who last played Roger in the Davis Cup tie in 2014, which Fabio lost in straight. Fognini has won the last seven of his ten matches including the clay court event in Sao Paulo last week. However, Roger Federer is still expected to win that encounter as not only has he won all his matches but also the Australian Open so far, in 2018.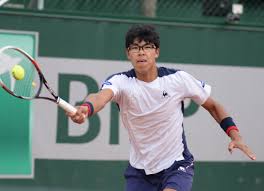 Roger's possible quarterfinal opponents.
Roger Federer's quarterfinal opponent could be Tomas Berdych if Berdych can get past the grind-bot Hyeon Chung in the third. Berdych leads Hyeon Chung 2-0 but the last time they played was on the clay in 2017 and Chung has come a long way since then. Hyeon Chung established himself by taking out Alexander Zverev and Novak Djokovic at the Australian Open in 2018 and may even get the better of Berdych on the ultra-slow courts at the Indian Wells. Whoever wins, we suspect will have an easier time against Dominic Thiem in the fourth as Thiem is already halfway into the clay court season and might find it tough to readjust to the hard courts.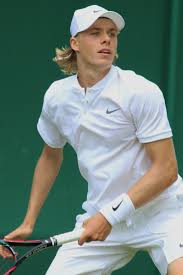 Dennis Shapovalov versus Roger Federer would be the quarterfinal to watch.
However, if Dennis Shapovalov manages to beat Dominic Thiem then we'd like to place our bets on the eighteen years old to make it to the quarter against Roger Federer, and that match would essentially be the future of tennis against its present.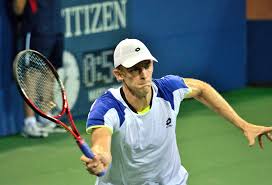 Kevin Anderson may get the better of Grigor Dimitrov this time around.
We expect Roger Federer to win his quarter and meet Kevin Anderson in the semis. Kevin has been on the up lately and has made back-to-back finals and won one. He runs a losing 2-6 head-to-head against Grigor Dimitrov who could be his semifinal opponent. We believe Kevin Anderson is playing well enough to win this outing against Dimitrov.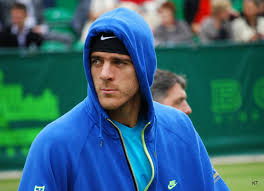 Roger Federer could meet Juan Martin Del Potro in the finals.
Roger Federer could meet Juan Martin Del Potro, in the finals, who has not only won eight of his last ten matches but also the Acapulco tournament last week. Juan Martin has discovered his winning form and could be dangerous for Roger Federer. However, we expect Roger to win the final if he manages to reach that far.
Winner: Roger Federer