ATP Tennis: On Roger Federer's Houdini acts, and Kevin Anderson's continued success.
Roger Federer is as slippery as they come and fast gaining the reputation of a Houdini. Despite miserable performances and an atrocious service, he has avoided quite a few losses and eliminations, at the Basel Open. He won the Basel Open, which he nearly lost in first round against Filip Krajinovic.
Roger Federer at the Basel Open 2018.
Against Filip Krajinovic, ranked 35 in the ATP rankings, Federer lost his service games three times to lose the second. Roger's aggressive game clicked reasonably well in the third until he lost his serve in the eighth game for 5-4 again. Federer, however, aided by luck, righted the ship by breaking back and closing out the set and match in the next game. Against, the veteran, Gilles Simon, Roger Federer lost his very first service game but managed to squeeze a win in the tie-break. It was, however, a repeat of his shabby performance against Krajinovic in the second, with Federer losing the set and his service thrice in it. Somehow, Roger managed to muster enough energy to collect his game and see himself through in the third, but not without losing his serve at least once again.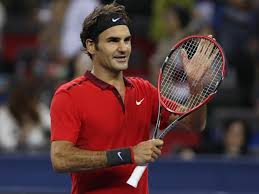 Federer's final against Marius Copil was a nail-biter.
Federer's final against, the 93 ranked and 28 years old, Marius Copil was a nail-biter to the end. Roger won the match in straight but not without a close escape in the first set tie-break, and a tightly fought second in which he was down 4-1 at one point. Federer's fans were by the edge of their seats and relieved to see Roger win despite a horrendous 52% average on his first serve.
Federer's serve was a reliable get out of jail card in the past.
Federer's serve was a reliable get out of jail card for him in the, not so distant, past; it, however, has not worked so well for him lately. For an ultra-aggressive player, at the fag end of his career, it portends rainy days ahead. He must regain the magic in his first serve or stand little chance against the very best in five sets.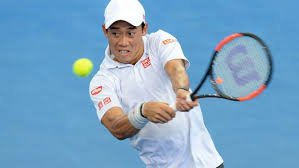 Kevin Anderson beats Kei Nishikori to lift the Erste Bank Open Trophy.
Elsewhere, in Austria Kevin Anderson continued his good form to lift the Erste Bank Open 500 Trophy on Sunday. Kevin overpowered Kei Nishikori 6-3, 7-6 (3) in the finals.
After a tightly fought three-setter against Nikoloz Basilashvili in the first, followed by a walk-over from Jurgen Melzer in the second, and an injury retirement by Borna Coric in the quarter-finals, Kevin scraped past against Fernando Verdasco, in three sets, in the semi-finals. The finals against Nishikori lasted 1 hour 55 minute with Kevin Anderson firing 13 aces and winning 80 of the 152 points played in his 6-3, 7-6 (3) final win.
Kevin Anderson clinched a spot in the year-end ATP Finals.
With this win in Vienna, Austria, Kevin Anderson is now ranked 6 in the ATP Rankings and has clinched a spot for the first time in the year-end ATP Finals to be played in London. Kevin has enjoyed a stellar 2018 and won two of his five trophies this year. He also made the finals of Wimbledon this year and, barring an injury or illness, we expect him to continue as a threat in the slams, and other big events, in 2019.