ATP Tennis: How far can Rafael Nadal take his forehand and the retrieving style?
Rafael Nadal is a force of nature, an untiring spirit who can run forever on the clay and there is no sign that he is going to stop anytime soon.
The physicality of Rafa is quite intimidating
When Rafael Nadal burst onto the scene in 2004, he wore the sleeveless and caprice like no one else in the ATP. His attire made him appear more like a muscle-bound boxer or street fighter than a tennis player. His wanton display of physicality right after the coin toss, upon winning points, and changing sides was all meant to intimidate players into submission. Nadal's ability to run forever, fetch every ball on the court, and whack it back with excessive topspin and utter disregard for proper form, balance, aesthetics, and the damage that it was causing his body was enough to drive the last nail through whatever was left of confidence in his opponents.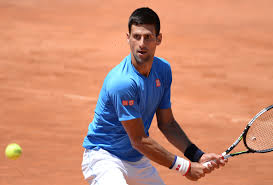 And then came Novak Djokovic
Novak Djokovic was the kryptonite to Rafael Nadal as Nadal was to Federer. It took twelve years for Roger Federer to break the Rafa code, Djokovic's retriever mentality and double-handed backhand, however, were designed to dismantle Rafa, just as Rafael Nadal's forehand was shaped to take apart the Maestro's game.
Djokovic came into his own by 2011 and gradually started chipping away at Rafa's clay court credentials and then beat him at the French Open too.
Why did Rafael Nadal survive when Novak Djokovic succumbed to injuries and fatigue?
Based on the playing style and the mileage accrued over the years, Rafael Nadal should have faced a fate similar to Novak Djokovic's and faded away by his 32nd or 33rd year, however, he continues to rule, at least on the clay. We, here at 138mph, attribute this phenomenon to constant injuries which allowed Rafa to take off between two and five months in most years. Therefore, Nadal's is playing at this high level, albeit on clay only, because of, and not despite, his recurring knee, elbow, wrist, palm, and pinkie problems.
What does the future hold for Rafael Nadal?
Barring an inspired play by Dominic Thiem or one of the other dirt rats, there is little out there to doubt Rafa's continuing reign in the French Open again this year. He'd then get schooled on the grass by just about anyone with a good serve. There'll be no repeat of the 2017 US Open miracle in 2018, and we do not expect Nadal to reach the finals there this year.
If for some confounding reason, Rafael Nadal is not able to win the French Open this year, he will pack his bags for good by the end of next year.
Prediction: Rafael Nadal will not win another slam if he is not able to defend his French Open title in 2018. He has a chance of winning it again, in 2019, only if he wins it in 2018.