ATP Tennis: Djokovic narrowly escapes a loss to the 37-year-old Federer at the Paris Masters 1000.
Novak Djokovic's victory in the semi-final at the Paris Masters 1000 was a foregone conclusion, but the hair's breadth margin of his win over Roger Federer, however, came as a surprise.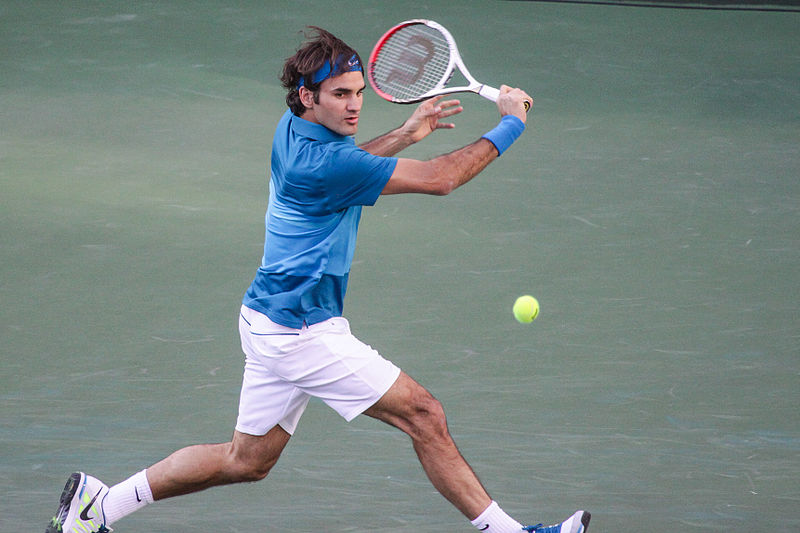 Maestro stood no chance against the best grinder.
The 37 years old Roger was playing his seventh match in ten days and was not expected to last three hours in a mano-a-mano against the world's de-facto number one and best, ever, grind-bot – Djokovic. Roger, however, not only managed to pull off that feat but also came very close to taking Djokovic down.
Djokovic did not divert from his only strategy to stay on the baseline, track every, ball and wait for the right opportunity to go for the winning shots.
Will the 37-year-old tennis genius find a solution to Djokovic's baseline grind?
It took Roger Federer ten years to find a solution to Rafael Nadal's high-bouncing ball to the backhand side. We hope he'd find one sooner for Djokovic's baseline grind. With the slowing, and homogeneity, of the surfaces, over the last fifteen years, it has become easier for the baseline grinders to excel and dominate with their one-dimensional games. Someone as talented as Roger Federer could perhaps find a way of tilting the advantage from the grinder's back into aggressor's court.
Roger will be a threat at the year-end ATP Finals in London.
Roger will be a threat at the year-end ATP Finals in London. We will go out on a limb and give him a forty-five, and Djokovic, fifty-five percent shot at winning the title there. Considering what he accomplished with our twenty percent chance for the semi-final, we'd advise the newly appointed number one to watch out.