Alexander Zverev & Dominic Thiem are officially here
Thiem with a resounding win over Nadal, and Sascha with winning performances against Fognini and Raonic have just announced their arrival on the big scene.  Both have one more match to win before they reach the final to duke it out against each other.  There is a possibility that any one or both of them could lose their semi-final round but at this juncture it would not in any way take away from their masterful performances in Rome.
Both of them have been up and coming for a while but always lacked that extra something in Masters 1000 series and Slams to justify being reckoned as future slam winners.  However, the major milestone left for these two stalwarts now is reaching and winning finals of Salms.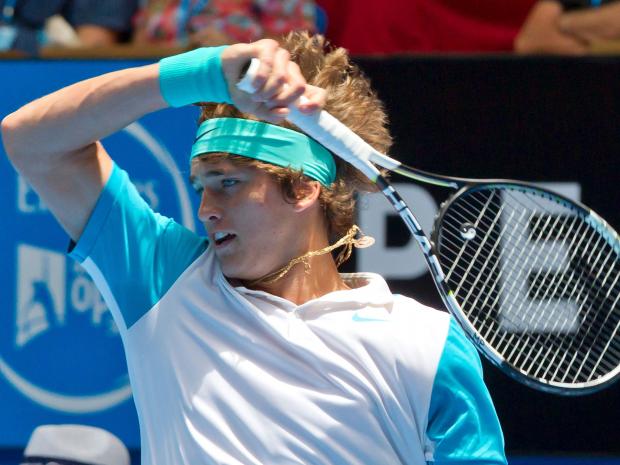 Zverev's performance has been particularly impressive this season.  This 20 year old is 21-9 for the year and has already won one title on hard and another on clay, and the last 9 of his ten matches on clay where he has beaten the likes of Bautista Agut, Verdasco, Cilic, Bedych, Fognini and Raonic!  He seems to be gaining in confidence with these wins and we expect him to do some serious damage at the French Open soon.  And, depending on the draw, we could see him make the quarters or the semis of the French Open this year.
Thiem picked a page out of Roger's book and actually moved inside the base line to take Nadal's balls early!  This one element was missing in Thiem's previous matches and to display it effectively in a match against Nadal on clay truly speaks volumes of his talent and ability to adapt and reinvent.  Thiem is now a contender for the French Open and has won last 8 of his 10 matches on clay, with both those losses coming at the hands of Nadal who he beat in the quarters yesterday.  This victory over Nadal truly establishes Thiem as one of the top 3 favorites for the French Open title.
However, Thiem has played too much already this year and those 5 set matches in slams have a way of adding exponentially to the fatigue built over the past few months.   He is 26-11 for this year and already 17-3 on clay, and still has either Djokovic or Del Potro to play in the semis and hopefully either Zverev or Isner in the final, and then show up all fresh and rejuvenated for the French!  Will Thiem be able to hold his own after two back-to-back five setters at the Garros?
Unless there is a real reason for him to have such a hectic schedule, Thiem needs to pace himself better for the Slams.  Assuming Thiem can recover appropriately and in time for the French Open, and depending on the draw we could see this 23 years old in either the semis or the final this year.