Wimbledon- Roger, Murray and Venus into the quarters
Roger Federer vs. Grigor Dimitrov
As Federer and Dimitrov stepped on court, there was a question lingering in the air.  Will Dimitrov be able to break Roger's defenses with a game that is much like Roger's?  The answer was  a resounding no.
Roger would make easy work of Dimitrov, strolling through 6-4, 6-2, 6-4. In fact, the match would finish so fast that if you were trying to watch Nadal and Muller on a different channel, by the time there was a change of sides and you switched back to Roger's match, a set would be over.
Roger's average service game lasted one minute and 23 seconds. Dimitrov was swept away by Roger's aggressive play and in an attempt to regain control he made a lot of errors.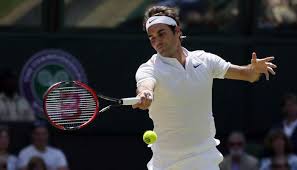 "I'm disappointed in myself that I couldn't play better," said Dimitrov. "I did a lot of unforced errors and my first serve was not on point."
Roger was pleased with his performance, which he should be with a 70 percent first serve percentage and 75 percent first serve points won.
"I'm ready to go again this afternoon if I have to, which is great, but I don't have to. I think that's a great bonus. Then again, the best players are left in the draw. It's going to be a tough one. I am aware of that," said Roger.
Roger hasn't dropped a set yet throughout the tournament, but with his next match against the serve bot Raonic tomorrow, Roger's streak may come to an end.
Andy Murray vs. Benoit Paire
It was going to be a tough match. And even Murray was aware, obvious from his attitude and the way he was reprimanding himself and sending glares to his box, even when only the second game of the match had started.
Murray seemed on edge against Paire, a shot maker who loves to splice and spin the ball. His main weapon, the drop shot, which often would give away the advantage rather than help him close out the point. With an opponent like Murray, drop shots are not exactly the best way to go, considering that Murray has a 100 meter time that could land him in the Olympics.
It was a straight set win for Murray, full of drops, volleys and errors from the Frenchman. Although Murray seemed to be mentally on edge he managed to keep his game free of errors, and closed the match in two hours and 21 minutes, 7-6 (7-1), 6-4, 6-4.
Murray now plays Sam Querrey in the quarterfinals. If all goes well, Murray should be able to make it to the semis.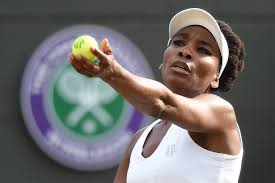 Venus Williams vs. Ana Konjuh
Venus Williams, at 37 years old is the oldest player in the women's draw, and she has had to play some of the youngest, up and coming players of the tournament.
In her fourth round she faced the 19 year old Ana Konjuh from Croatia, and made deft work of her, winning the match 6-3, 6-2, to propel herself in the quarterfinals.
In her third round match Venus faced another 19 year old, Naomi Osaka, and in the quarterfinals Venus will be facing the 20 year old and French Open winner, Jelena Ostapenko.
Venus is the oldest player since Martina Navratilova to reach the quarterfinals of a Grand Slam.
"When I come to these tournaments, my focus is just me, not necessarily the other 127 women. So that is all I can control, is my performance. That is still my focus at the moment," Venus said.
If Venus Williams is able to make it past Ostapenko, which could be tough considering the wave of confidence and youthful energy Ostapnko is riding on, Venus may just be able to clinch the title.
Save
Save
Save