This Year's Wimbledon Drama Overview
Bernard Tomic Fined
Australian Bernard Tomic was apparently extremely bored this Wimbledon, probably having tons of other important things to do and other activities on his mind while playing one of the most prestigious tennis tournaments in history, an event that many younger players would kill to attend.
Tomic would fall out in the first round to Mischa Zverev, and apparently Tomic had no qualms in stating the reason for his loss as boredom. The 24 year old would go on to say in his press conference that he felt "a little bit bored out there," and that he "couldn't care less."
"Holding a trophy or doing well doesn't satisfy me anymore," said Tomic. While Bernard certainly did not achieve anything that worth while at this year's Wimbledon, maybe his fine of $15,000 will knock some sense into him.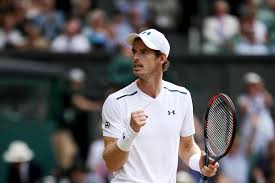 Attack of the Flying Ants
On the third day of Wimbledon there were some unexpected guests, with flying ants making a surprise appearance and apparently causing quite a substantial amount of mayhem on court.
Fans and spectators were definitely put off by the surprise visit, and many players resorted to using their racquets to keep the pesky bugs away. Andy Murray, Kei Nishikori, and Sam Querrey were some players who had to battle not only their opponents but also some flying bugs.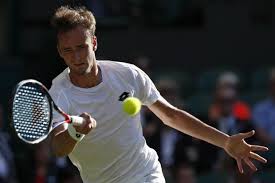 Mannarino and Medvedev Lash at the Umpire
French player Adrian Mannarino crashed into a ball boy during his defeat of Yuichi Sugita, and was promptly given a court violation.
This irked Mannarino to no ends, and he immediately began to pick a fight with the umpire, saying that, "I don't think he hurt himself. It wasn't a big bump. In fact, he went into me. I don't know who has the priority on the court. Is it the players or the ball  boys? Can you do Wimbledon with just ball boys? I don't know?"
Mannarino would also be fined $9,000.
Even more dramatic was Russian player Daniil Medvedev, who defeated Stan the man in the first round, but would face some temper problems in his next match against Rube Bemelmans. There were some controversial calls during the match, greatly angering the player, and he would go on to throw coins, yes, coins, at the umpire.
He also asked for the umpire to be removed from the court during the match. He would be fined $14,500 for his actions.
With a huge sigh of relief we can say that Wimbledon 2017 is over. No matter what comes in its way, whether it be flying ants, or in the case of Medvedev, flying coins, Wimbledon goes on.
Save
Save
Save