Tennis: Shouldn't Roger Federer's playing style become the blueprint for the very talented?
Rafael Nadal not only pulled out of Acapulco this week but also announced his withdrawal from the Indian Wells and Miami. He has now withdrawn or retired from seven consecutive tournaments. It was the hip, in addition to his knee, which is preventing Rafael Nadal from competing this time around.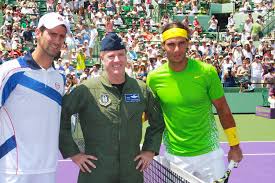 Why is Roger Federer less injury prone as compared to Djokovic and Nadal?
Nowadays, while Novak Djokovic and Rafael Nadal are bogged down by recurrent physical letdowns, Roger Federer looks quite fit and unstoppable. He rarely retires or withdraws from a tournament that he enters. Roger Federer has a chronic back problem and has played 1394 career matches, as compared to 950 by Novak Djokovic and 1063 by Rafael Nadal, yet somehow he manages to stay healthy and continues to amaze us all.
What makes Federer's playing style not only elegant to watch but also friendly to the body? We will attempt to unravel the crucial elements of balance, the single handed-backhand, and an aggressive mindset in this post.
Balance is crucial to prevent injuries, and for longevity.
Federer's on-court grace and elegance is a direct outcome of his exquisite balance. Roger Federer seems perfectly balanced while executing his shots? His tail-bone is perpetually perpendicular to the ground while on the court, and he rarely bends his back or lunges for the ball, and even when he does, he still is as balanced as one can be for an out-of-reach ball. Novak Djokovic, on the other hand, is rarely balanced and forever contorted on the court. Lunging, bending out of shape, executing perfect splits are natural to Djokovic and his game. Perhaps not as overboard as Novak Djokovic, Rafael Nadal is often found balancing himself on his heels while hitting that unorthodox, yet highly effective forehand which invariably pulls him backward most of the times. Balance is a prerequisite for grace, elegance, prevention of injuries and, thereby, longevity at the very highest level. The lunges and contortions of Novak Djokovic should be labeled, and explained as, toxic for longevity as a player by coaches around the world. Good on court balance makes the game appear effortless to the spectators and is also easy, on the body, of the player. Describing Federer's playing style, Francis Tiafoe recently said: "You got Federer who looks like he's not even trying. No chance we're hitting a tennis ball at 36."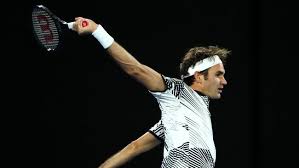 The single-handed backhand minimizes the wear and tear on the player's body.
The single-handed backhand provides better reach compared to the double hander. The single hander is also more versatile, natural for volleying and playing serve and volley, and powerful as the double-handed backhand. In the long run, the single-handed backhand causes less wear and tear on the body. The coaches, however, refrain from teaching even the most talented this dying art form. Unrestricted by the non-dominant hand, the single hander is more natural and free-flowing shot than the forehand and doesn't require unnatural body rotation from open stance or unbalanced back-bends on low balls. A well-executed single-handed backhand is an outcome of impeccable timing. It does not allow any margin for being late on execution. The double hander, however, allows for late ball contact and muscling the ball, therefore easier to teach. The single-handed backhand requires considerable time to master and demands exceptional talent to counter the high rising top-spin balls. Heck, even Federer wouldn't like to teach his kids the single hander because of the level of difficulty involved in mastering it.
The single hander is undoubtedly for the super talented only, but a blanket rejection of the game's most elegant and effective shot by the Maetsro's is unwarranted. Considering the slams and fans he has won because of those biting backhand slices, deceptive drop-shots, time-robbing half-volleys, and free-flowing passing shots it doesn't become Roger to write-off the single hander.
Aggression implies taking time away from the opponent.
An ultra-aggressive mindset is an important element of Roger Federer's game and must be ingrained, from the very start, in exceptionally talented youngsters. An insatiable urge to take the ball on the rise and as early as possible, coupled with a fondness for the half-volleys, swing volleys, and volleys must be cultivated from a very young age. The ability to play comfortably at or inside the baseline, while creating opportunities to finish at the net, must be drilled into the young and impressionable minds of the talented six and seven-year-old prodigies.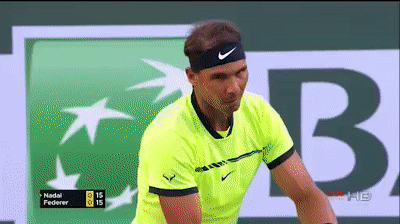 Balance, aggression, and the single-handed backhand are a prerequisite for longevity.
An ultra-aggressive mindset, impeccable balance, and the single-handed backhand are all required to successfully execute either one of those three! It'd not be possible to counter the high rising top-spun balls without the ability to play on or inside the baseline, take the ball very early, and execute half and swing volleys. Similarly, a good single hander is impossible to time without proper balance; and balance would be prerequisite for quick recovery when playing inside the baseline; and so on and so forth.
Roger Federer – The blueprint for only the highly talented.
In conclusion, Roger Federer's playing style is the blueprint for only the highly talented such as Nick Kyrgios or Dennis Shapovalov. Therefore, Nick Kyrgios might already have lost the opportunity to exploit his limitless talent because of the double hander that he currently wields.