Tennis: Ryan Harrison meets John Isner in an all-American clash at the BB&T Atlanta Opens Final.
John Isner overcame fourth-seeded Matthew Ebden of Australia 6-4, 6-7 (6), 6-1 and Ryan Harrison subdued Cameron Norrie of Britain 3-6, 6-3, 6-2 to make the All American finals at the BB&T Atlanta Open.
John Isner's road to the finals.
John Isner has continued with his Wimbledon form into this tournament so far. After a bye in the first round, he thrashed De Minaur in straight in the second and overcame a stiff 7-5, 4-6, 6-1 resistance from Mischa Zverev in the quarters. His semi-final was another three-set duel with Mathew Ebden giving it his all in the first two.
John lost to Matthew Ebden at the Australian Open this year and, with this win, improved 4-1 against him. Ebden took out a resurgent Marcos Bhagdatis in his quarter-final and looked confident to dish out another loss to Isner. Isner, however, had lost only to Andy Roddick in the semi-finals here and improved his semi-final record to 8-1 after the win over Ebden.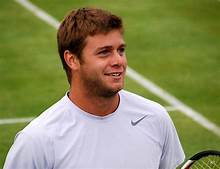 Ryan Harrison's road to the finals.
Ryan Harrison was seeded 8th at the tournament and advanced to the second round with a three-set win against James Duckworth. His second match against Lukas Lacko was also a three-set battle in favor of Ryan. In the quarters, Harrison beat South Korea's Chung Hyeon 6-7 (3), 6-2, 7-6 (5).
All of Ryan Harrison's matches, including the semi-final against Norrie, here have gone into three sets with him digging deep for the wins. Cameron Norrie made it to the semis after Nick Kyrgios retired in the quarterfinal against him.
The final between John Isner and Ryan Harrison will be close.
The final between John Isner and Ryan Harison is the rematch last year which John won. Isner is 30-4 at this event and has won four titles here so far. John Isner also leads Ryan Harrison 7-3 in their head-to-head and has the psychological advantage with his recent semi-final performance at the Wimbledon. Ryan Harrison, however, has beaten Isner before and is hungry to win here after making the finals last year and will not be satisfied with yet another loss in the finals.
Conclusion: Ryan Harrison over John Isner in three.