French Open Tennis: Can Diego Schwartzman bump Rafael Nadal out of the 2018 French Open?
Rafael Nadal may be down a set against Diego Schwartzman, he is still the super favorite to win the French Open crown in 2018. His loss to Dominic Thiem at the Madrid Master was his only loss on the clay in 2018, and he bounced back from that erroneous blip with a title, at the Rome Masters, a week later.
Rafael Nadal is going for his eleventh title at the French Open.
Such is the fear of Rafael Nadal that even the great Ken Rosewall has stated that Rafa's reputation precedes him and is scaring the others and, barring unforeseen circumstances, he'd be going over there to hand Rafa the trophy and come home.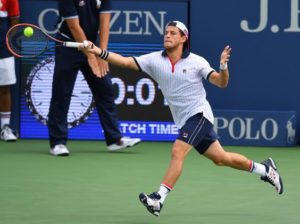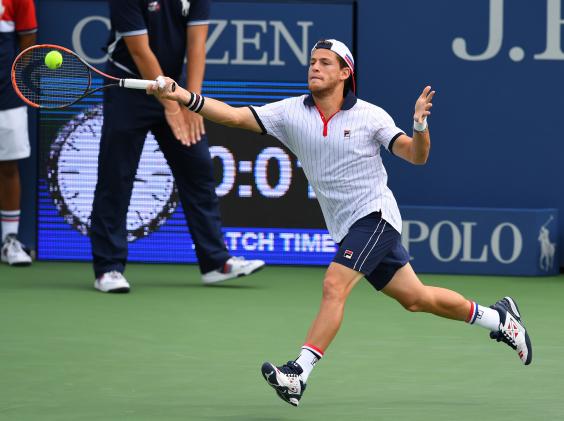 Can Diego Schwartzman bump Rafel Nadal out of the 2018 French Open?
Rafael Nadal's quarterfinal against Diego Schwartzman was stopped midway at 4-6, 3-5 due to the wet weather and will resume on Thursday. Rafael Nadal looked vulnerable against the diminutive, yet sprite, Diego and Diego seemed to be calling the shots in the first and the early part of the second set. The humid weather and heavy balls did not help Rafa's cause, and the lack of bounce helped Diego Schwartzman considerably.
Diego Schwartzman has rattled Rafael Nadal's cage, however, if the conditions are brighter and drier on Thursday, then Nadal would be back to being Rafa on the clay. Nadal's wicked top-spin will be more effective in drier conditions, and the ball will bounce higher to trouble Diego considerably. It'd be a miracle for Schwartzman to pull off the upset. There's a slight chance, however, that Rafael Nadal could be headed home after the quarterfinals. However, what are the realistic prospects of that happening?